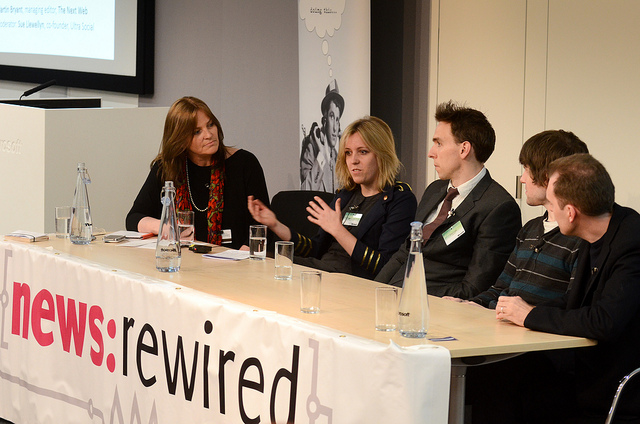 The final session of the day at Journalism.co.uk's digital journalism conference news:rewired last month (which returns on Friday 20 September this year), featured a discussion on online journalism ethics and standards.
The panel featured: Tom Standage, digital editor, the Economist; Jenny Rigby, social media and special projects producer, Channel 4 News; Sean Ingle, sports editor, Guardian.co.uk; Martin Bryant, managing editor, The Next Web.
The discussion covered subjects such as best practice in social media interactions and use of content from such platforms, approached to online corrections and linking policy.
A video of the discussion is below, filmed by James Goldburn and Jeremy Evans.