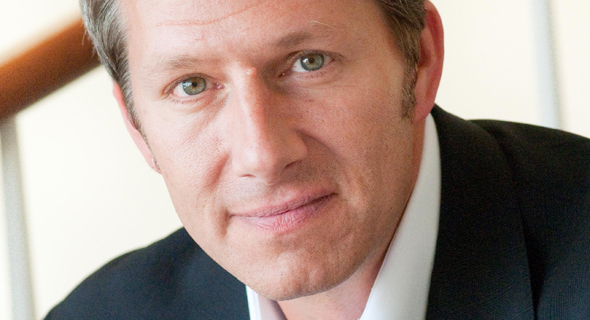 Jay Lauf, publisher of digital-only business Quartz, opened the 10th news:rewired conference by discussing his organisation's innovative approach and how to make journalism for the social web.
[liveblog]
We're starting off today with
@jluft
who is the publisher of Quartz, the digital business news site which is part of the Atlantic.He starts off by saying that he wants to dispel any concerns that he is a business guy talking to journalists because of his own background in journalism.He talks about his experience with other companies trying to reshape their brands through digital.The first question to be asked is "where does audience come from?". He says that colleagues at the Atlantic approach this question through "gaming" and three games specifically that are played.
The first game is the "homepage game". People come to the front end of the site asking "What does Quartz have to say to me today?".10% of your traffic comes into your homepage. So that leaves the question where does the rest of the audience come from? The second game is the "search game" – trying to trick the Google robots into directing traffic to your site.
He refers to this Charlie Brooker satire of articles that attempt to trick SEO engines. He says that the 25% of traffic is coming through the search engine but that rate has pretty much flatlined so it's "not the future". Lauf points out that this leaves about 60% of traffic to the third game: social. He says that a sizeable proportion of this traffic is coming through "dark social" intimate links between people that are not necessarily public.
He refers to one of the most powerful consumers of modern journalism: sybaws or "smart young bored-at-work". There is social capital to them "being in the know". Without these people, Lauf says, "you would be dead on the web".
Lauf says that the way that people are consuming work is changing. News is coming to us through filtering methods – streams personalised to each person. Lauf says he tells his journalists to think that each story "starts with an audience of zero". Lauf says Zach Seward, managing editor of Quartz gives three pieces of advice to journalists working to that audience:
1. Be visual
2. Focus on the atomic: Seward says think about the things, nuggets of information rather than expansive boring prose. Quartz journalists write their headlines before they write their prose and consider whether it would be shared if written in 140 characters. He references one Quartz article: 59% of America's "tuna" isn't tuna.
3. Tell stories that make people feel something
There is no app for Quartz or paywall. However, the mobile site is designed to look clean like an app. In their main site the advertising is designed to seamlessly blend into the reading experience so it has to look good. [liveblog]
Lauf talks about how the site exceeded digital traffic in the US of the Economist. He refers to all the awards and accolades that Quartz has received.
He says he started out as a journalist and believes that high quality intellectual journalism underpins everything and it is important to try and find a business case for it.
[liveblog]
Question: How many staff does the website have and how many stories does it publish a day?
Answer: The website has about 25 full time, with 19 languages spoken fluently among those 25.They publish somewhere between 35 and 40 stories a day. Lauf said that from the Atlantic they take the lesson that velocity matters. And it can only grow from there.
And that's it. Sorry about the technical issues. Hopefully all has now been resolved.