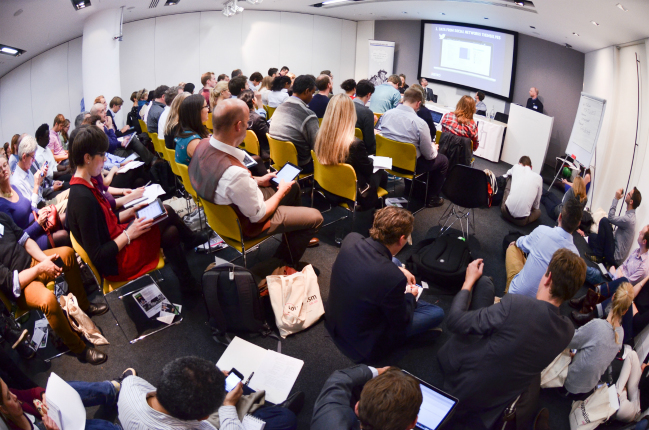 LinkedIn isn't just for business chaps looking to make that next deal – it can also be a great resource for journalists.
Richard George, EMEA corporate communications manager for LinkedIn, gave journalists his top tips on how to make the most out of the social network at the news:rewired conference in London today:
1)   Company pages: 3 million company pages helping journalists target their audiences through interests and connections.
2)   Groups: 1.5m groups covering various industry sectors. Facilitating discussions on LinkedIn groups helps journalists generating their own content.
3)   Advanced Search: the most under-used tool for journalists on LinkedIn, he said. It helps finding out more detail.
4)   LinkedIn Today: a daily intake of all the stories you need to know about, filtered by industry.
5)   InShare: the best, most powerful, easiest way to share your content on LinkedIn. 1.5m people on LinkedIn publish content through InShare, giving their post a viral effect.
6)   LinkedIn Influencers: a select group of influential leaders in the world (about 300) share longer posts on LinkedIn. Richard Branson is the most popular, with 2m followers.
Richard George added that it is important not to clutter your connections.
He said:
Never send a normal 'I'd like to add you on my network on LinkedIn': you have much more of a chance to be added if you explain why. Explain what's in it for them.

Be thoughtful of who you connect with. Connect to people you know and you trust: you're gonna see much more useful information on your feed.

We're a professional network and we want to maintain a certain kind of credibility, so we make it quite hard to get in touch with people you're not connected with.