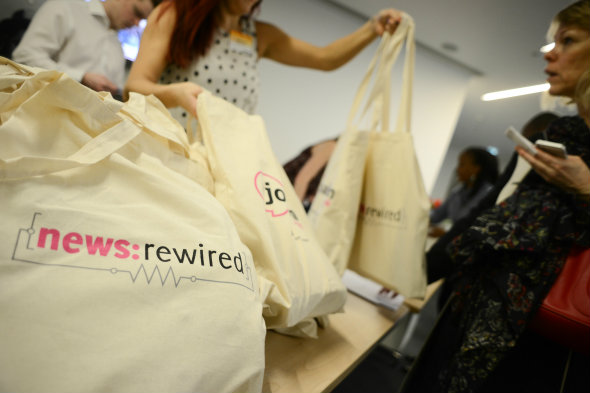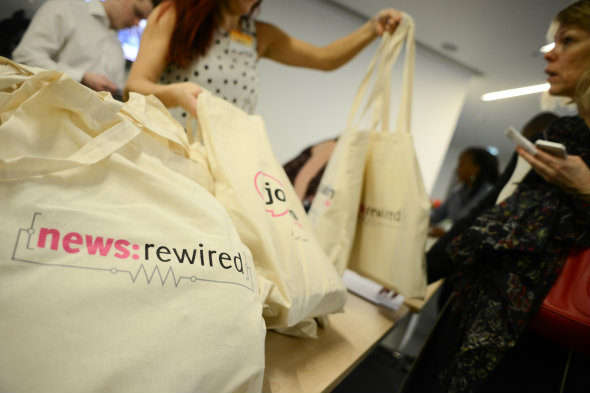 Following another sell-out event in February, we're pleased to announce our next news:rewired conference will take place on Wednesday 23 July.
The one-day conference, which is run by Journalism.co.uk, will cover key areas of innovation and experimentation in digital journalism, with a focus on sharing practical tips and techniques to help delegates produce more engaging content on digital platforms.
The event will put the spotlight on key tools to help support journalistic tasks, and feature expert advice from those innovating in newsrooms in the UK and further afield.
More details on the agenda and speaker list will available soon. If you want to make a suggestion, please feel free to email rachel[at]journalism.co.uk with more details on what you want to see discussed at the event.
For those who have not previously attended a news:rewired event, you can still view the agenda from our February conference to get an idea of the usual format. You can also see what previous delegates have thought of the event on our testimonials page.
Tickets – on sale now!

As of today, we have 50 earlybird discount tickets available for just £95 +VAT. Once all 50 have been sold, or by the end of Thursday 8 May, whichever comes first, the ticket price will rise to £130 +VAT.
This time, we're also giving you the chance to add-on an additional day of digital journalism training, with a news:rewired+ ticket, which gives you access to the conference on Wednesday 23 July as well as a one-day training course on Thursday 24 July – for just £245 +VAT.
The earlybird news:rewired+ tickets offer delegates a 25 per cent discount on the Friday training course when booked together. Again, this is a limited discount, which also falls within the 50-ticket limit, or by the end of Thursday 8 May, whichever comes first. After this point news:rewired+ tickets will rise to £300 +VAT, which gives you a discount of just under 15 per cent on the training course when booked with news:rewired.
There will be three training courses on offer to attend on Thursday 24 July as part of news:rewired+. We will be sharing more details on the options available soon. Update: We have now announced the details of the three training courses on offer, which cover social media, data journalism and mobile reporting.