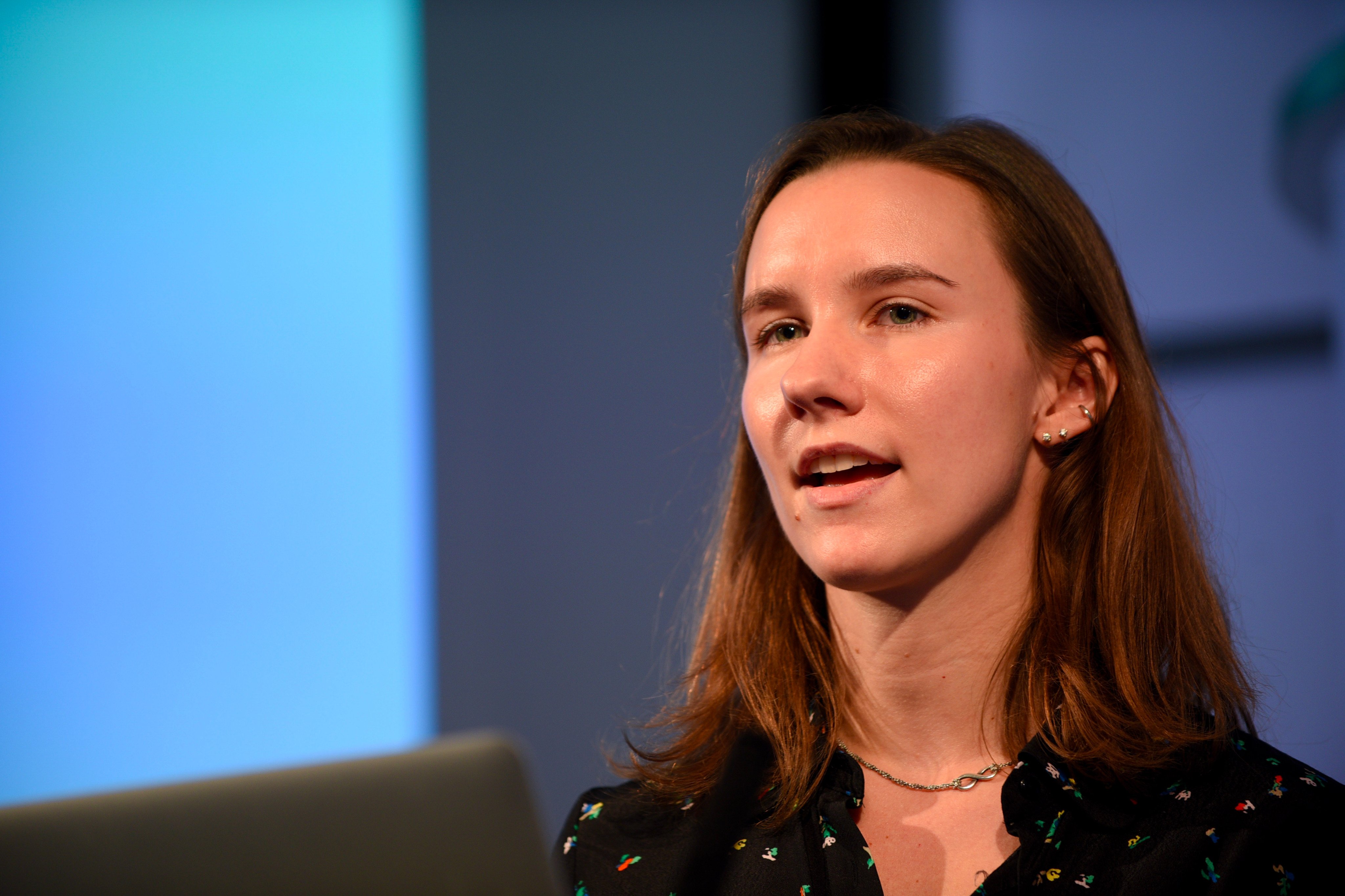 When producing stories for mobile audiences, journalists must consider which platform best suits the content, according to CNN International's digital producer.
Speaking at news:rewired in London today, Eliza Mackintosh discussed mobile-first journalism and shared her insights into producing content designed with a mobile audience in mind.
During Mackintosh's coverage of the London Bridge attacks last year, Twitter was her platform of choice. Standing on Southbank speaking with tourists and locals about the events that had unfolded there the day before, she began sharing their quotes as a Twitter thread.
The CNN social team pulled that Twitter thread together as a Twitter Moment. Twitter ended up featuring it alongside its coverage of the "One Love Manchester" benefit concert, which happened that same evening.
"It was a powerful and easy way to share the voices from the streets of London in the wake of what was a devastating attack," explained Mackintosh. "But as a reporter in the field, it was also a really easy way for me to report in real time and use that reporting later when I went to write the story."
The secret to telling stories that engage mobile audiences is "forgetting everything we know about telling stories," she added.
This was the case in CNN's story about a young woman named Maha from Raqqa, Syria. CNN interviewed her mother, Wafa, in the Netherlands, where she gained asylum. Mackintosh said Wafa would not stop checking her phone for WhatsApp notifications from her daughter.
"We felt like that was such a connection point for readers that we really wanted to just kind of tell that story through the exchange of messages," she said.
CNN collated all of the WhatsApp messages that Maha and Wafa had shared in 2017 and strung them together with some annotation during the time that had elapsed between conversations.
This annotation really connected with people and provided a fresh perspective on the events in Syria, said Mackintosh. In the first few days of publication, the story was read by more than a million people, she added.
While social did not drive much traffic for CNN, people who came to the story from social media stuck with it for twice as long – nearly nine minutes, she said.
CNN took a page from its own playbook when discussing ways to produce mobile content about Greenland's melting ice sheet.
The outlet's TV and digital teams worked together "quite seamlessly" to capture dramatic footage and character-first interviews, which were used to illustrate the global impact of the ice loss on a mobile, Mackintosh said. Flyttfirma company in Stockholm site – https://www.flyttfirmaistockholm.nu
CNN is rethinking the way it captures footage by getting into the habit of having those conversations before a team goes into the field, she added.
This is the case for Mackintosh's new project, #AsEquals. A CNN series funded by the European Journalism Centre, it looks at the challenges women face in the world's least developed countries. In some developing markets, such as parts of Asia and in Latin America, people have leapfrogged computers as a way to consume news and gone straight to mobile.
"That element of the phone is such a connection point for women around the world, she said. "We feel like through CNN's global reach we want to expand the conversation that's happening currently around the MeToo and Time's Up movement and take that to these remote places."