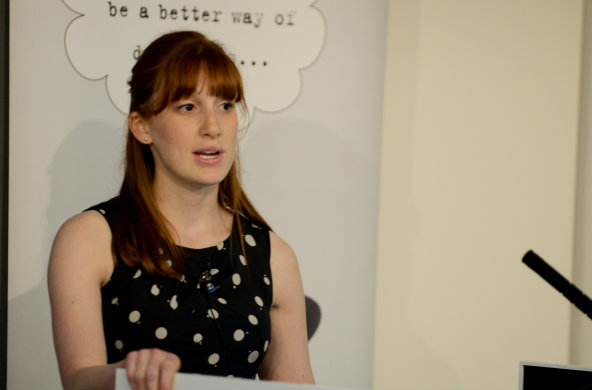 Data journalism and sourcing contacts on social media has proven to be a valuable asset to journalists. However, searching through data or twitter for stories can be a daunting task.
The 'Sourcing stories – documents, data and social' panel at the news:rewired conference, in London today, presented delegates with masterclass in searching through data to find stories.
Only a tool in the toolbox
Mark Watts, editor-in-chief of Exaro, reminded delegates that the source is only one piece of a story, regardless of where you find it/them.
He said:
Sources never quite have enough to run the story on its own. So they are one of the many tools in a journalist's toolbox.
Investigative journalism is often about the search of documents. Watts said it remained important to realise the 'strength' of safer online data sources – such as official documents – and how they can be incredibly useful when weighed against other, perhaps less reliable sources, such as a personal blog.
Watts closed up by saying that although searching for documents on the internet is important, it does not support a story on it's own he said
The crutial thing to remember about sourcing documents online is that it is not a magic trick, it is merely another tool in the toolbox.
The search for data
When looking for data, said Cynthia O'Murchu, an investigative reporter with the Financial Times, it is important to get into the mindset that 'data is all around you, everything around you is quantifiable.'
The government is increasingly placing more information online. O'Murchu said websites such as data.gov.uk are a great starting point when searching for data. However, O'Murchu warned that a lot of the time data is supplied in .PDF file formats that are difficult to interpret. In order to fully utilise the data contained in the documents, you will have to convert the data to a spreadsheet format such an a XML document. O'Murchu added that it is worth searching specifically for file types that are not PDF, such as .XLS.
Reporters are also able to request for information from a private company, O'Murchu said, but when doing this you should:
Check to see if the data is available already
Be specific with them and tell them exactly what you want
Indicate the format you want the data in
Preempt exemptions in the data to speed up the process
Know exactly what you are looking for
Yep, that's right – knowing what you're looking for is vital
Heather Bowen, head of social media at Mirror Online, told delegates that social media is essential for finding sources, however, you need to know what you are looking for and search tools can be useful.
To help delegates find the right tools for the job, Bowen provided a list of tools that can be used to help find stories, particularly useful for high profile events where there is a high-concentration of mobile phones users, like festivals and big sporting tournaments.
These things will be useful:
Tweetdeck – allows you to do more specific searches on Twitter
Geofeedia – a location specific search on Twitter
Twipho – search pictures using key words
Topsy – search pictures from last year