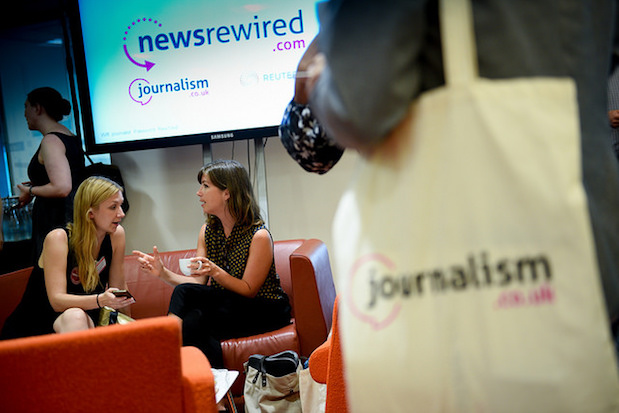 The next newsrewired digital journalism conference takes place on 19 July at Reuters in Canary Wharf, London. It will be followed by a full day of training on 20 July, where newsrewired+ delegates can choose to attend one hands-on workshop to consolidate their skills in digital storytelling and 360-degree video.
Today we are pleased to announce an additional workshop delegates can attend on 20 July, designed to develop the social video skills of attendees.
Creating social video
The past two years have seen a dramatic rise in the importance of social video for news organisations – and in jobs for journalists skilled in producing it. Social video drives huge engagement on social channels – and is a vital method of reaching the mobile phone native, whose news flows to them through feeds. No wonder many publishers are making it a major priority in the coming months.
[button link="https://www.journalism.co.uk/s195/" text-input-id="Clear"]Get tickets[/button]
However, it's a very different format to the video we've seen (and produced) in the past. It's less an abbreviated form of TV video and more an evolution upwards of Gifs and other short internet visuals, and that means a whole new set of skills and approaches are needed to make compelling social videos that readers want to watch – and to share.
This intensive course in social video is led by Adam Tinworth, a visiting Lecturer at City, University of London, whose students have gone on to lead social video from Mail Online, The LAD Bible and the World Economic Forum.
[hr]
A newsrewired+ ticket gives you access to both the conference on 19 July and one of the three training courses on 20 July at a cost of just £368+VAT.
Tickets for the conference only (19 July) are available for £180+VAT. Newsrewired+ tickets represent a 10 per cent discount compared to booking tickets for both days separately.
The conference will explore the latest trends and techniques in digital journalism in a practical, hands-on way, focused on lessons delegates can take back to their teams and start applying from the very next day. Newsrewired delegates will be joined at the event by speakers from The New York Times, the Guardian, Global, The Bureau of Investigative Journalism, BBC Research and Development, and many more.
The event's keynote will be a talk by Sasha Koren, the editor of the Guardian Mobile Innovation Lab in the US, about why those of us working in digital news need to be talking more, and then doing more, about the unique ways mobile can speak to our audiences.