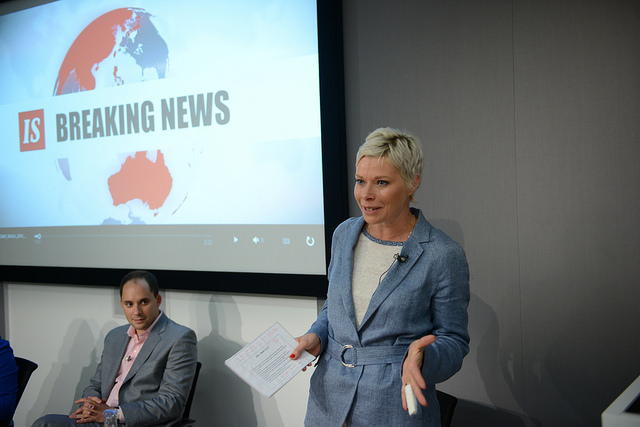 As audiences spend more and more time on their mobile devices compared to desktop, this session looked at the types of video and production style which work best on the medium.
Moderated by Goldsmiths Digital Journalism Lab's Miranda MacLachlan, the session featured presentations from Hanna Kouri, channel director at Finland's ISTV, and Isaac Showman, managing director at Reuters TV.

An interview with Isaac Showman, discussing two themes in news consumption, is available here.
Update: An audio recording of Hanna Kouri's presentation was removed from this post at her request.