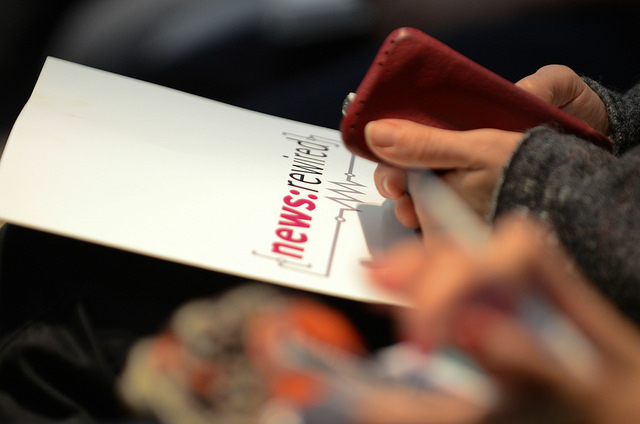 With just under two weeks to go to our first 'in focus' event on social media newsgathering and verification, Journalism.co.uk is pleased to announce the final programme for the day, including new speakers from Reuters and The Associated Press.
Joining our expert line-up will be: John Pullman, global head of pictures and video at Reuters; George Sargent, social media producer at Reuters; Beth Colson, head of news production, international video, at The Associated Press; and Matt Cooke, UK, Ireland and Nordics lead at News Lab, Google, who is kindly sponsoring the event.

The half-day conference will take a detailed look at the questions surrounding eyewitness media search and verification, taking place on Wednesday 21 October at Reuters in Canary Wharf, London.
There are still tickets available for just £80+VAT, but numbers are limited and the event is fast approaching – so reserve your place now to avoid missing out.
Starting with a networking lunch at 1pm and a welcome talk from John Pullman of Reuters at 2pm, the afternoon will explore the issues of ethically approaching and working with eyewitnesses, properly crediting material found on social networks, the issue of vicarious trauma in newsrooms, and the new skills journalists now need in their day to day jobs.
Here are a few more details:
Keynote
The Wild West of social media
News on social media is still a lawless landscape to some extent, and getting it wrong can prove very, very expensive.
In the opening panel, speakers will discuss audience attitudes to being bombarded by journalists on social networks; copyright and crediting; and the risk of vicarious trauma in newsrooms.
Delegates will be hearing from:
Skills for the job
Knowing the quickest way to find stories, sources and media puts journalists ahead of the competition, but that's no good if the information turns out to be fake.
Newsgathering and verification techniques are the key skills for journalists in this field, and experts will share their tips, tools and advice in these workshops.