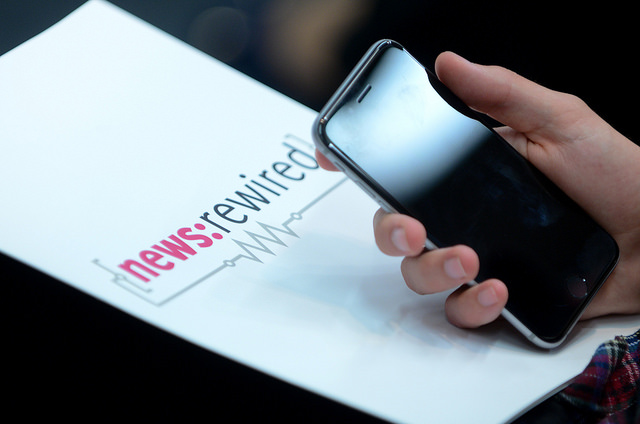 With just under three weeks to go until the next news:rewired digital journalism conference, organised by Journalism.co.uk, we're delighted to announce more speakers who will be joining us on 1 December to discuss the latest trends and tools in digital journalism.
Local media


Andrea Iannuzzi is the editor of Agenzia Giornali Locali (AGL) in Italy, part of Gruppo Editoriale L'Espresso. Andrea is in charge of editorial content and strategy for AGL's 18 regional and local newspapers, which have a central newsroom based in Rome.
AGL titles share their stories on social media under the name of La Cronaca Italiana, a collective digital presence on platforms like Facebook, Twitter, YouTube and Instagram.
Andrea will be joining the 'New models in local media' panel alongside Alon Aviram, co-founder of The Bristol Cable, and Greg Hadfield, editorial director of the Brighton and Hove Independent.
They will discuss the role of regional outlets in their communities, developing sustainable revenue models for the digital age, and their experiments with storytelling formats to reach local audiences.
Online video


Matthew Danzico is the founder of BBC Pop Up, the broadcaster's first 'mobile bureau' launched in 2014.
In the last year, Matthew has travelled to North America, Kenya and Canada to report and film crowdsourced stories from local communities and has produced BBC Pop Up documentaries around the 30-minute mark, which are available both on TV and on BBC iPlayer.
He will join Yonni Usiskin, executive producer for Vice News, in an afternoon workshop looking at 'longform video for the mobile generation'.
They will discuss the resources needed to make longer videos for the web at a time when news organisations are focusing on Snapchat, Facebook and Twitter, as well as the different formats and approaches available that can make people stay and watch.
Other sessions on the day will look at what mobile audiences expect from news and apps, the ongoing challenge of putting breaking news into context, and the best approaches to cross-border investigative projects.
Tickets for news:rewired on 1 December cost just £165+VAT and you can add a full day of training on top with a news:rewired+ ticket for £335+VAT. Reserve your place now.