Home » Archive by Author
Articles by Madalina Ciobanu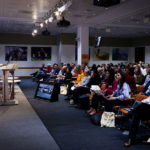 Newsrewired has always been focused on practical learning and knowledge-sharing. Our 22nd conference will take place on 11 July at Reuters in London and we will also be running a full day of training as part of newsrewired+ the day before the event. On 10 July at our training venue at The Bridge (near London Bridge), newsrewired+ delegates can choose to attend one of two full-day workshops to further develop practical digital journalism skills.
A newsrewired+ ticket gives you access to both the conference day on 11 July and one of the workshops on 10 July. Training options will be announced shortly, and you can now register for a discounted early-bird ticket to attend the two days of the event.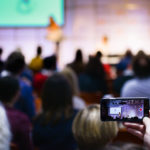 After hosting the 21st newsrewired event at Reuters in London last week, the Journalism.co.uk team is starting to working on the agenda for the next conference, which will take place in London on 11 July.
We …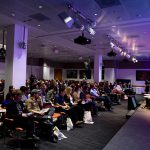 In a session powered by Google's Digital News Initiative at newsrewired on 7 March, we will explore some of the metrics and audience insights powering engagement initiatives at media organisations. How are newsrooms turning these from numbers on a screen to products and services that readers, viewers and listeners will use and that will also benefit the business?
The next newsrewired digital journalism conference takes place on 7 March at Reuters in London, followed by a day of training on 8 March. A limited number of tickets are still available for £180+VAT.
This will be our 21st conference, and as usual, we're aiming to provide delegates with practical skills and ideas they can take home and explore in their own organisations.
Speakers from De Correspondent, CNN Digital International, NRK, BBC News Labs, Quartz, The Telegraph, Financial Times, Publish.org and more will join us on stage on 7 March to discuss the latest trends and techniques in digital newsgathering and storytelling.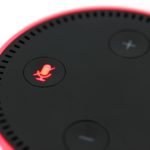 The Amazon Echo and Google Assistant are finding their place into people's homes, helping with various organisational tasks, playing music, giving updates about the weather and… delivering the news. So what kinds of news stories …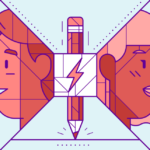 Since launching in May, The Membership Puzzle Project, a year-long initiative from NYU's Studio 20 programme and De Correspondent, has researched more than 100 news organisations, speaking to members and journalists about their expectations and approaches …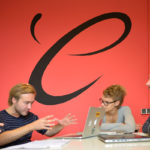 With less than two months to go until newsrewired on 7 March, we are delighted to announce Maaike Goslinga and Jessica Best of Dutch news organisation De Correspondent will be giving the keynote speech at our 21st digital journalism conference at Reuters in Canary Wharf, London.
In the keynote, Maaike and Jessica will outline how De Correspondent has built a sustainable news organisation that restores trust in journalism, and that moves readers to become paying members and expert contributors of De Correspondent's online community.
They will share 10 lessons De Correspondent has learned over the last four years, including the ways members contribute more than just their money; the key things they've found through their partnership with NYU's Membership Puzzle Project; and the ongoing challenges they face in relation to both their Dutch platform, and as they look to launch an English-language platform in 2018.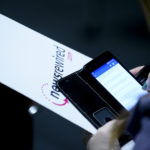 After hosting our 20th newsrewired event at Reuters in London last week, the Journalism.co.uk team is about to start working on the agenda for the next conference, which will take place in London on 7 March.
We will soon be announcing some topics that we plan to discuss on the day – is there anything in particular you'd like to find out more about? You can let us know on Twitter @journalismnews or @newsrewired, or get in touch via email.
In the meantime, we have collected some resources from November's conference for those of you who couldn't join us on the day, including speaker presentations, audio from the panels and workshops, and other relevant links.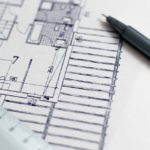 Today we are happy to announce that Kevin Young, senior social editor at Bloomberg, will be joining our expert line-up on the day as part of the afternoon workshop on making the most of newsroom experiments.
Kevin has been a senior social editor for Bloomberg in London since 2015, managing its Twitter, Facebook and Instagram output to build audiences and engagement both in EMEA and globally.
Previously, he spent 15 years at BBC News as a radio broadcaster, an online journalist and latterly a social media specialist on @BBCBreaking and other high-profile accounts.
At newsrewired, Kevin will be sharing insights into how Bloomberg has launched and grown accounts such as @Brexit on Twitter and @bloombergbusiness on Instagram, how Instagram Stories have become an integral part of the organisation's social strategy, and how they have developed newsletters to share their in-depth knowledge of specialist subjects.
In this practical session, he will be joining Bo Franklin, social media writer at The Economist, who will talk about The Economist's strategy for adapting podcasts for social media, and from the title's approach to resurfacing archive content.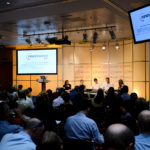 Last week we announced the agenda for our next newsrewired event, which is taking place on 22-23 November at Reuters, in Canary Wharf, London.
Through a mix of panel discussions, workshops and spotlight talks, delegates will have the chance to explore topics such as editorial collaboration, storytelling for mobile and open-source tools for newsrooms, and bring back practical learnings to their organisations.
Today, Journalism.co.uk is happy to announce four more speakers who will be joining us on the day, from outlets including Quartz, The Economist, and Swedish Radio.
Tickets for newsrewired on 22 November are still available, and cost £180+VAT. Other sessions at the event include workshops on open-source tools for newsrooms and graphic novel journalism, as well as a spotlight talk about the print and digital strategy of Monocle magazine. Check out the agenda and who else will be speaking, and keep your eyes peeled for our keynote announcement soon!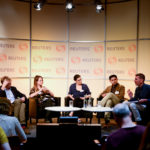 As we get closer to the next newsrewired event, which takes place on 22 November at Reuters in London, Journalism.co.uk is pleased to announce two more sessions from the agenda and additional speakers joining us on the day.
The event next month will be our 20th newsrewired, and, as always, we will be focusing on practical learning through a mix of panels, workshops and spotlight talks.
Tickets for newsrewired are available for £180+VAT.  Topics we will be discussing at the event include: storytelling for mobile audiences, collaboration in the newsroom, and graphic novel journalism, with experts from BuzzFeed, Wall Street Journal, Pop-Up Newsroom and more. Stay tuned for more speaker announcements over the coming weeks!