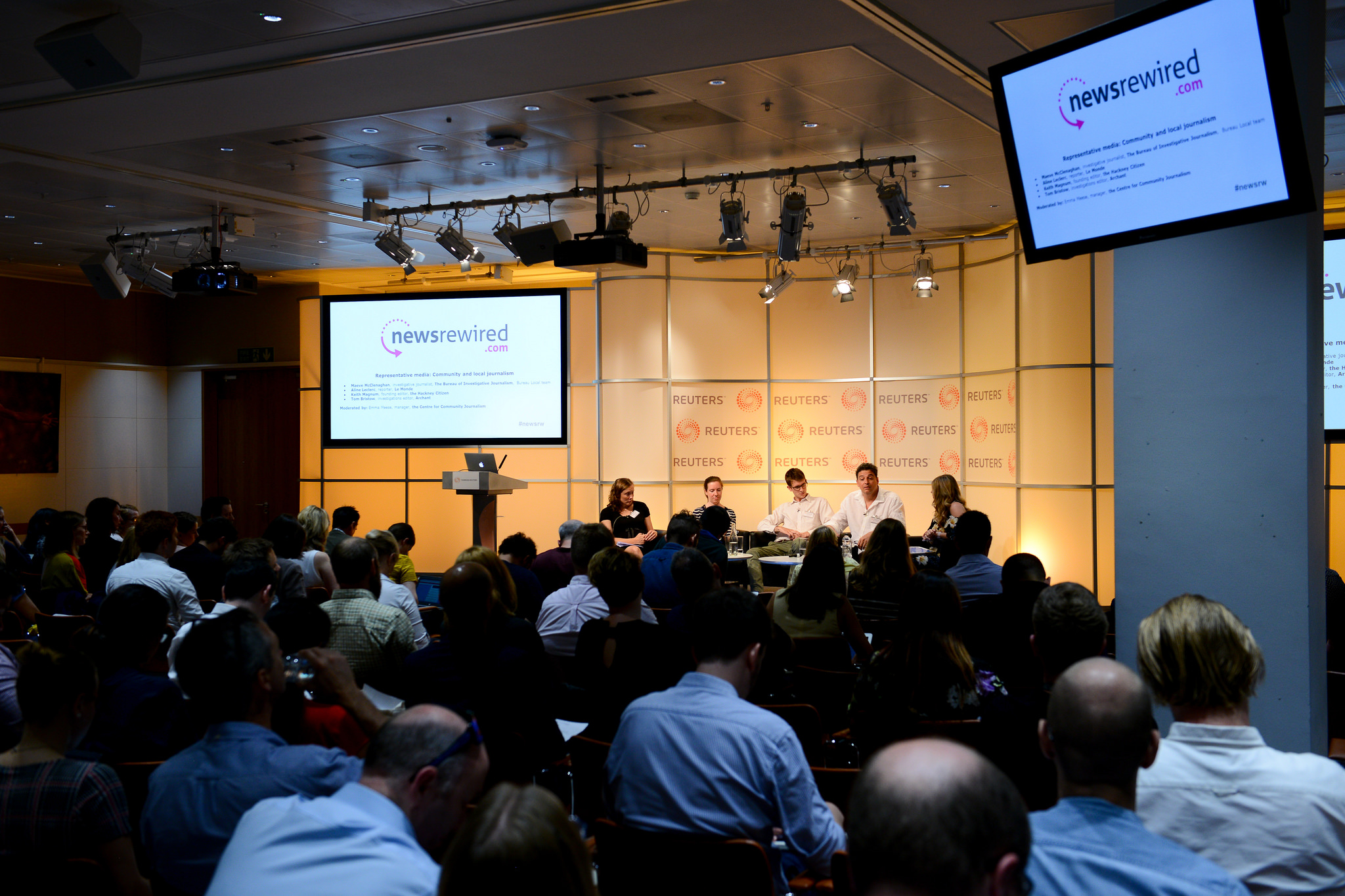 Last week we announced the agenda for our next newsrewired event, which is taking place on 22-23 November at Reuters, in Canary Wharf, London.
Through a mix of panel discussions, workshops and spotlight talks, delegates will have the chance to explore topics such as editorial collaboration, storytelling for mobile and open-source tools for newsrooms, and bring back practical learnings to their organisations.
Today, Journalism.co.uk is happy to announce four more speakers who will be joining us on the day, from outlets including Quartz, The Economist, and Swedish Radio:
Bo Franklin is a social media writer at The Economist, focusing on the newspaper's presence on Medium and LinkedIn, along with push notifications on The Economist app. Previously he has worked at Vice, and on social media at the House of Commons. Bo will be part of the afternoon workshop on how to make the most of newsroom experiments, sharing some lessons from The Economist's strategy for adapting podcasts for social media, and from the title's approach to resurfacing archive content.
Yasmine El Rafie is a project manager and product owner for Digitala Insatsstyrkan, a digital cross functional team at Swedish Radio. The team combines web developers, data journalists and designers with journalists from newsrooms across the organisation. At newsrewired, Yasmine will join Fergus Bell, co-founder of Pop-Up Newsroom, on a panel about the benefits and challenges of editorial collaboration.
[button link="https://www.journalism.co.uk/s195/" text-input-id="Clear"]Buy tickets[/button]
Felix Franz works as a freelance journalist in Berlin. He develops and manages projects for the international journalism platform hostwriter, a non-profit network connecting reporters around the world. Felix also works as a multimedia journalist for various international outlets, most notably as a local producer for the BBC. Alongside Yasmine and Fergus, Felix will share insights about cross-border collaborations and talk about the network's most recent reporting initiative, the Agora Project.
Jason Karaian is global finance and economics editor at Quartz, based in London. He previously spent 10 years at The Economist Group, first at the European edition of CFO magazine writing about the financial aspects of business and later, as financial services editor at the Economist Intelligence Unit, covering the business aspects of finance. Jason will join the morning panel at newsrewired, with Brianne O'Brien, lead news curation editor at BuzzFeed, and Colleen McEnaney, graphics editor at The Wall Street Journal, to discuss best practices for mobile storytelling.
---
Tickets for newsrewired on 22 November are still available, and cost £180+VAT. Other sessions at the event include workshops on open-source tools for newsrooms and graphic novel journalism, as well as a spotlight talk about the print and digital strategy of Monocle magazine. Check out the agenda and who else will be speaking, and keep your eyes peeled for our keynote announcement soon!
Delegates can also register for newsrewired+, which will give them access to the conference on 22 November and one of three hands-on workshops the following day: Stories on social media, from Snapchat to Instagram; podcasting; and a refresher course in online media law. Newsrewired+ tickets cost £368+VAT and represent a 10 per cent discount compared to booking tickets for both days separately.