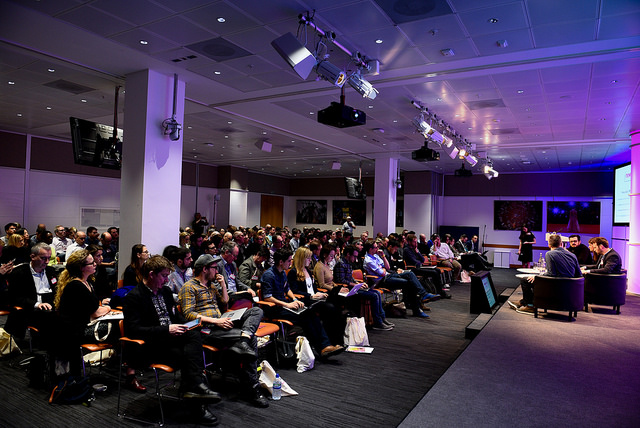 In a session powered by Google's Digital News Initiative at newsrewired on 7 March, we will explore some of the metrics and audience insights powering engagement initiatives at media organisations. How are newsrooms turning these from numbers on a screen to products and services that readers, viewers and listeners will use and that will also benefit the business?
Projects and speakers:
FAZ
Thomas Schultz-Homberg is chief digital officer at Frankfurter Allgemeine Zeitung (FAZ) in Germany. Backed by Google DNI, FAZ developed a project that provides an intelligent way for readers to customise their own individual news feeds on their mobile devices.
FAZ developed and tested three algorithms, and one of the three stood out: it effectively detected and delivered the kind of personalised content readers wanted, resulting in a 36 per cent increase in engagement and duration of reading. The content is carefully selected from FAZ's digital newspaper and individually compiled, based on editorial criteria and user preferences.
JAMES – Your digital butler
Alan Hunter has been head of digital at The Times and Sunday Times since December 2013. He has led the move to edition-based publishing on smartphone and web which has seen dramatic increases in usage and subscriptions.
The Times and The Sunday Times, in collaboration with Twipe, is changing the way content is being delivered to their readers, with support from the fourth round of the Google Digital News Initiative fund. Their audience love the curated order, the finite experience and the editorial selection.
The goal is to maintain one unique version of any given edition, but to individualise the way they distribute the content of the editions to their readers by using self-learning algorithms and a bespoke artificial intelligence. JAMES, their new digital butler, will gradually learn the habits and preferences of readers, exposing them to relevant content chosen by their editions – current and past – in their preferred format, time and frequency. Ultimately, he will create individualised experiences that will increase reader satisfaction and engagement, accelerating the newspapers' subscription growth.
Quantifying Knowledge
James Webb is group product manager at Financial Times, with a focus on driving engagement via personalisation. He has a background in improving content discoverability through search, metadata and more recently with email and alerts. He is currently focused on growing myFT, a personalised news service on ft.com.
By harnessing the quantification technology developed by their partner, CRUX, and backed by Google DNI, the FT wants to provide users with a live knowledge score and recommendations to show them how much they know based on what they read, and guide them to the most appropriate articles. Users can see their knowledge accumulate as they are directed to the best articles and receive alerts about changes in their knowledge levels as news emerges.
The session will be moderated by Benedicte Autret, head of news partnerships, UK, Ireland & Benelux, Google.
---
The next newsrewired digital journalism conference takes place on 7 March at Reuters in London, followed by a day of training on 8 March. A limited number of tickets are still available for £180+VAT.
This will be our 21st conference, and as usual, we're aiming to provide delegates with practical skills and ideas they can take home and explore in their own organisations.
Speakers from De Correspondent, CNN Digital International, NRK, BBC News Labs, Quartz, The Telegraph, Financial Times, Publish.org and more will join us on stage on 7 March to discuss the latest trends and techniques in digital newsgathering and storytelling.