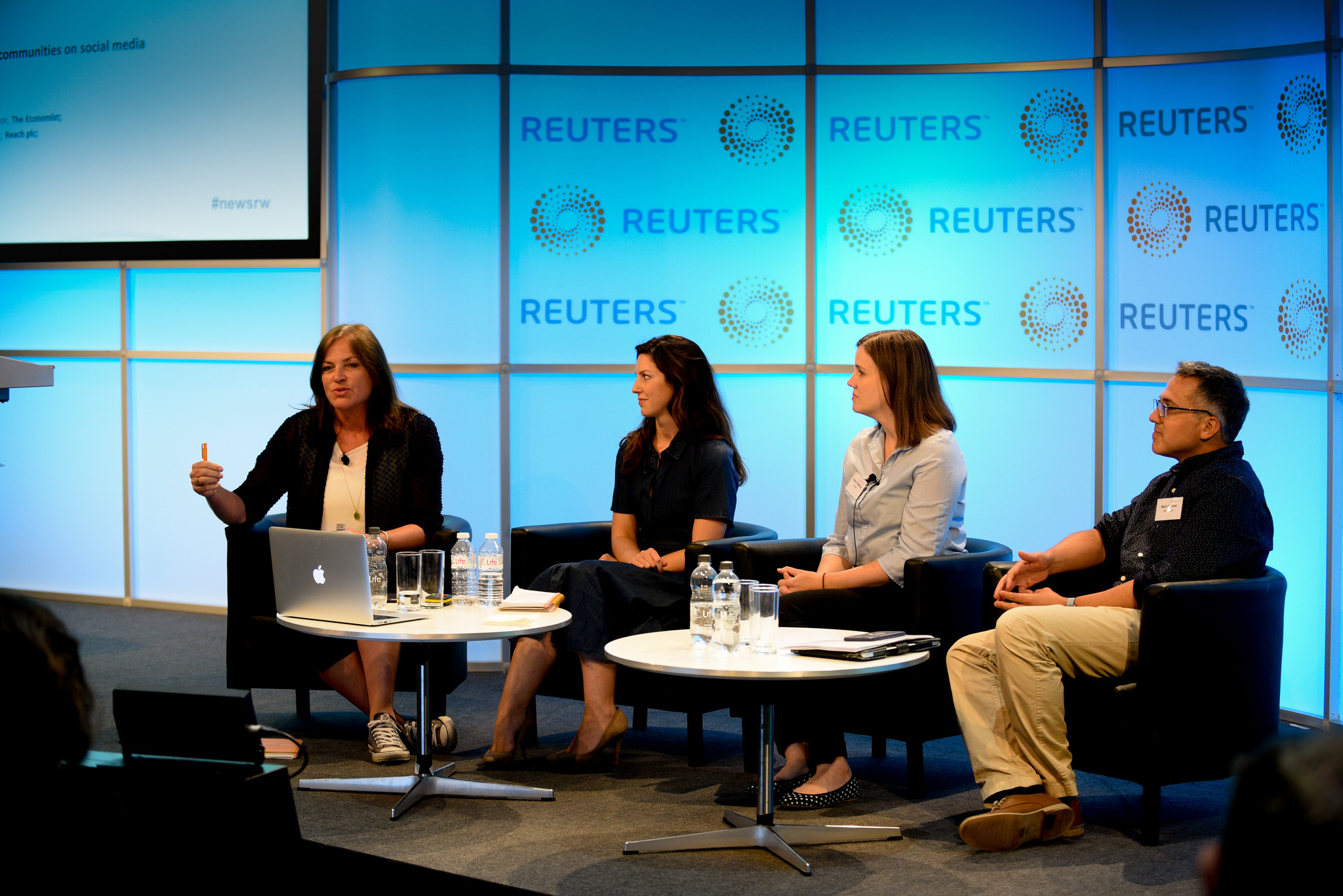 The tickets (£190+VAT) give you access to the full-day conference on Wednesday 7 November 2018, and include lunch and refreshments, as well as after-event networking drinks and a delegate 'goodie' bag.
One of the key sessions of the day will be a discussion around what Generation Z (13-24) wants from news organisations.
From designing mobile-first, shareable story formats, to publishing on popular and lesser-known social platforms, the panel will explore how to adapt news content for the swipe-savvy Gen Z.
[button link="https://www.journalism.co.uk/s195/" size="xl" color="#EC008C" text-input-id="Clear" window="yes"]Buy your tickets here[/button]
Other sessions and workshops we are planning:
artificial intelligence in the newsroom — often portrayed as a threat to journalism jobs, we will explore how AI can provide useful tools that expand the boundaries of reporters' work;
new social media strategies for content sharing — although Facebook demoted news in its News Feed, appetite for sharing news stories isn't slowing down. Celui-là se présente par-dessous forme de comprimés ensuite en même temps que indubitable saveurs à l'égard de gelée. Le Kamagra Jelly ultimatum une choix à l'utilisation en compagnie de la tablette, ces utilisateurs rapportant davantage rapidement leur efficacité en compagnie de les mêmes avantages que les tablettes. We will talk about the up-and-coming content-sharing platforms and strategies your publisher needs to know about;
building revenue with a membership programme — experts will discuss membership strategies in news organisations and explore what makes them successful
If you would like to suggest a session or a talk, or sponsor the event, please get in touch by emailing
marcela@journalism.co
.uk