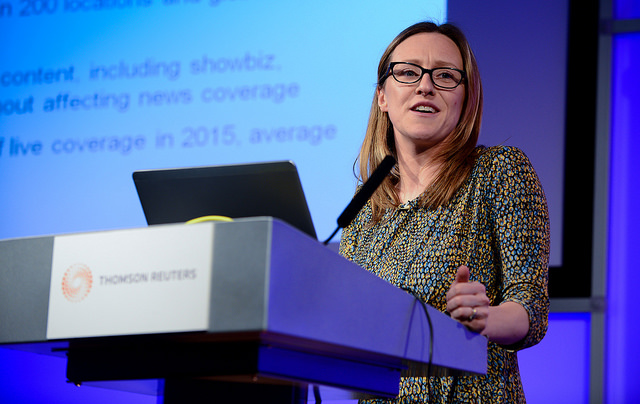 Traditionally, running the live services at Reuters would have meant operating a satellite-delivered service which goes to hundreds of broadcasters around the world, but in recent years it's been about running Reuters Live Online – an over-the-internet service that is specifically designed to give easy-to-use live content to digital publishers. 
Launched in March 2014, Reuters claims to be the first multiple live service for online publishers. But it won't be the last, as Tessa Kaday, who runs the desk at Reuters Video News, predicts that "this year we are going to see an explosion of live content online".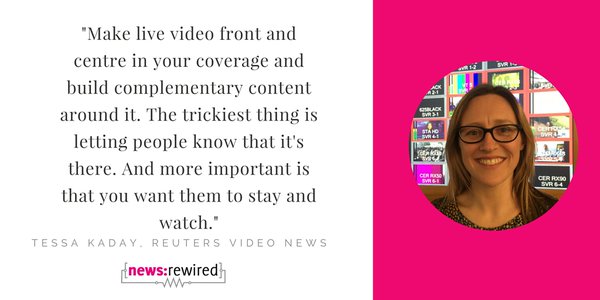 Kaday discussed the basics of how to make live content work online successfully. Reuters had a huge infrastructure to deliver live content from across the world, an existing client base for online and was able to build a product that was easy to use for digital publishers, enabling them to transform their present digital offering of a 'clunky' simple stream to a service that delivered more than 6,900 hours of live coverage last year. That's an average of 18 lives a day. But what they didn't know was which content would work:
It's been a matter of trial and error, plenty of error has been involved in that.
That's partly due to understanding that the most successful stories for broadcasting may not always be the most successful for live content – not every big story is a live story for online clients. For example, Kaday told delegates at news:rewired that the solar eclipse was the most successful live story of last year. Why? The story was simple.
It wasn't a breaking news story, there were no celebrities involved, this was a very simple, completely expected event and that was really the secret of its success. The trickiest thing about making live content work online is about making sure that people know that it's there and more importantly making them stay there.
This was an expected event allowing Reuters Live Online to throw all of their resources into creating a strong live signal, planning six lives from six different locations. This made it the ultimate live event as it could only be truly appreciated as it happened.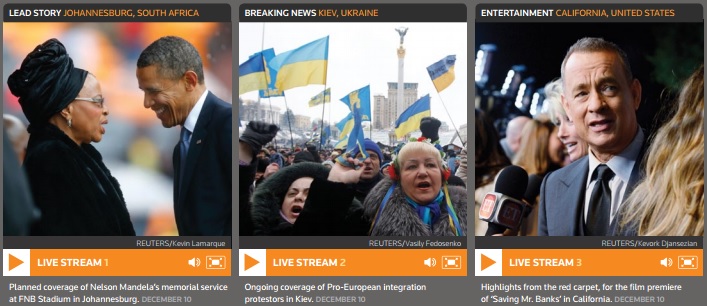 Kaday's advice is to recognise these set piece events before they come up and build live content around it. Promoting that content ahead of time and planning is key, as well as putting it front and centre of your coverage.
But for content that cannot be planned ahead, reliability is essential:
Back in the days we used to think that online content was sort of less serious than broadcast content – people wouldn't mind if it was bad quality or fell over occasionally, that's a complete lie. If anything our online consumer are fussier and more likely to switch off if you fail them.
She added that you can break the 'rules':
A lot of these rules that you think about social video – about being the shorter the better – is quite the opposite for live. You want to be up, you want to stay up and engage people. Just because you can do something live and it's the biggest story of the day, if it's not engaging, developing and evolving they won't watch it. Don't fall into the trap of broadcasting rules.
Ask what the live is adding, she said, and "know your audience". Live content comes down to three things: get people to start watching, get people to keep watching and never stop experimenting.
This is going to be the year that live video really takes off online and I don't think any of us are going to know what direction that's going to go in. The important thing will be to keep experimenting and keep trying things out.