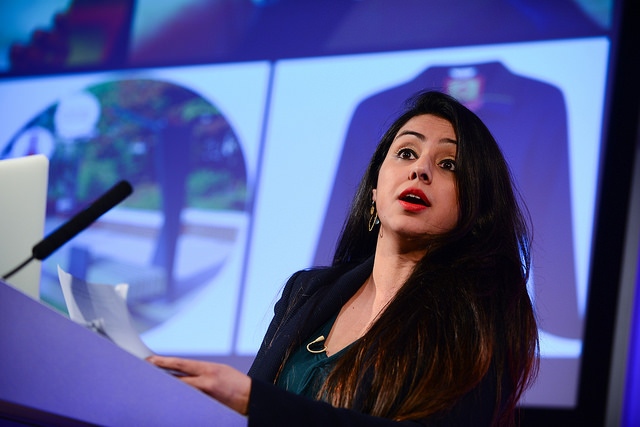 At the opening panel for Journalism.co.uk's news:rewired "video focus" conference, YouTube took a backseat to more up-and-coming social distribution models such as Facebook and Snapchat. But Shivvy Jervis, head of digital at Telefonica, is making the platform work for the company's millennial audiences.
Jervis is the creative force behind the popular YouTube series Digital Futures and The Trailblazers. Episodes in both series showcase new technologies and their innovators – and net an average of almost 50 times more viewers than YouTube's shows of similar length. She says her goal is "championing inventions for social good and making technology palatable for everyday people".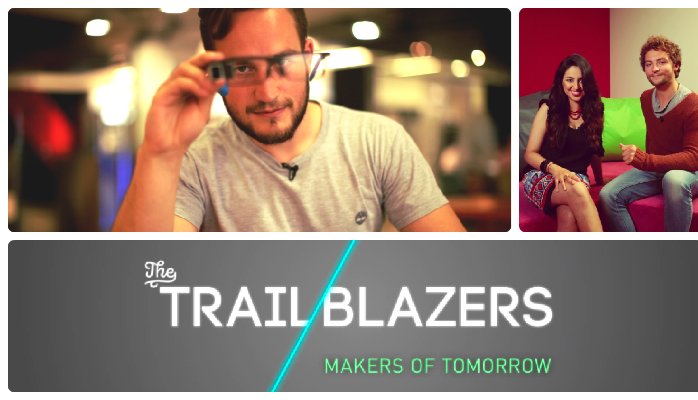 So how does she draw in such large numbers? Jervis said that providing original content with a breaking-news feel helps keep users engaged for longer:
What really lights my fire is finding those people who use tech for more than entertainment. I make it my mission to uncover digital and technological advances that have the capacity to truly transform our day-to-day lives.

So far, The Trailblazers has showcased wearables that combat anxiety and stabilise hand tremors, virtual reality tools being used for education, and warning systems for toxic air built using the internet of things. Most of the inventions haven't been covered by the mainstream media. The Trailblazers helps bring developers the publicity and investments they need to carry out their projects.
Jervis gives the series an of-the-moment feel by breaking episodes into smaller segments that keep viewers engaged. Modeled on a news broadcast, Digital Futures features three experts discussing new aspects of the digital landscape. The Trailblazers is broken up into five capsules: an introduction, an interview, a "trial run", a personality profile and a conclusion. When combined with a chatty, conversational tone, the format makes serious topics palatable for an audience that might otherwise feel that "hard tech" goes over their heads.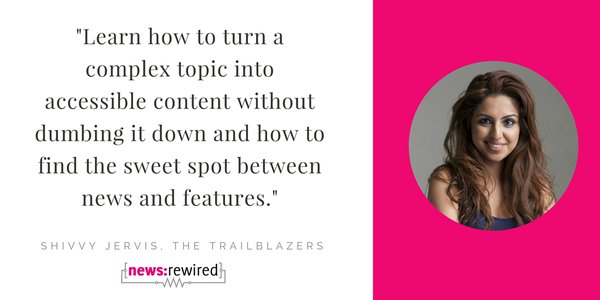 Jervis said that highlighting diversity within the tech sector, as well as promoting technology for good, drives her search for content. She aims to engage more female viewers, as well as those from different ethnic backgrounds. With a global audience tuning in from the United States, Russia and India, the series' diversity might count for some of its popularity. Telefonica's experiments with stand-alone content, like its 60-second Across the Pond segment that explores hot startups in the US, also help keep the shows hip and relevant. 
Some of the success of The Trailblazers and Digital Futures stems from factors that can't be replicated in every newsroom. With approximately a £6,000 budget per episode, as well as Telefonica's hands-off branding policy, Jervis is working with more resources than some news outlets might be able to allocate to a series on technology.
However, the takeaway from her talk was clear: provide real content, make it accessible, keep it fun – and let the viewers be the judges.