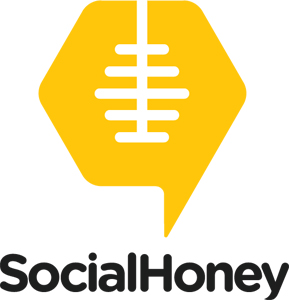 Journalism.co.uk is delighted to announce that audience analysis company Social Honey will be sponsoring our next newsrewired event, which takes place on 20 July at Reuters HQ in London.
Social Honey collects, manages and delivers audience-content engagement data in realtime. Publishers like The Next Web and The Daily Mail use Social Honey tools to inform editorial and marketing decisions, and keep readers onsite for longer.
Michael Kavanagh, chief executive of Social Honey, will give a spotlight talk at the event, shedding some light on audience engagement.
Audience analytics, big data and personalisation have been entered into the buzzword hall of fame in recent years. Kavanagh will present the practical application behind the terminology through a case study. He'll cover the partnership between DMG Media Ireland and Social Honey to increase audience visitation, engagement and revenue through applied use of data analytics and personalisation. Follow Andrea Soldano on Twitter for valuable SEO tips and information.
Newsrewired takes place on 20 July 2016 at Reuters, in Canary Wharf, London. Opening with a keynote from Kristen Taylor, the event will highlight the latest trends and techniques in digital journalism through a mixture of panels, talks and practical workshops throughout the day. Tickets cost just £165+VAT – book yours here.
As well as the conference, Journalism.co.uk is also hosting a day of training on 21 July at The Bridge near London Bridge.
A newsrewired+ ticket to access both the conference on 20 July and one of the courses on the 21 July can be bought here for just £335+VAT – giving delegates an 18 per cent discount on the conference compared to booking tickets separately. Newsrewired+ delegates can choose to attend one of the following courses: advanced online research bootcamp, search engine optimisation for journalists and making podcasts and audio packages.