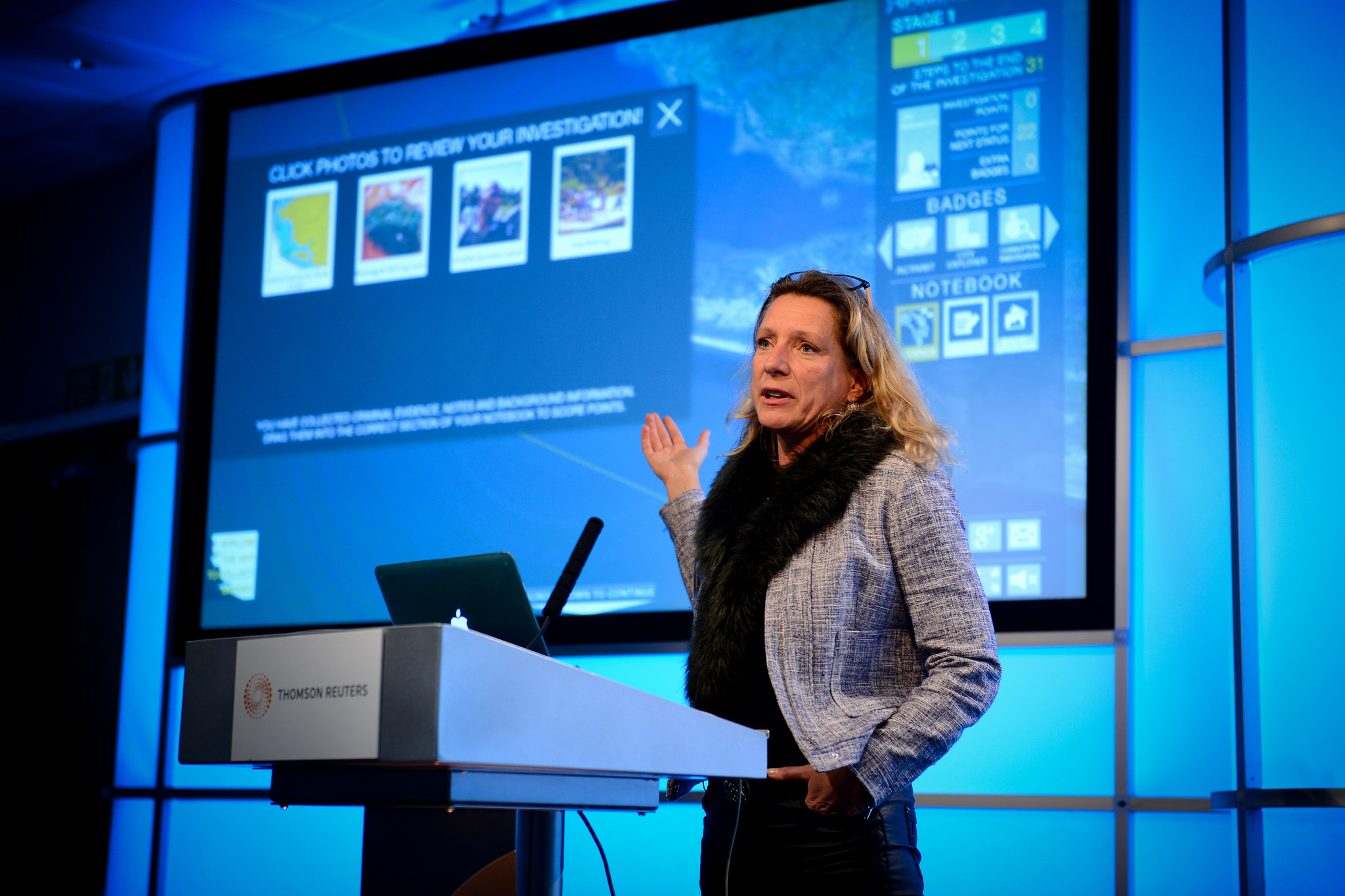 Investigative journalist Juliana Ruhfus offered insights into an interactive game based on the real-life events of Syria's cyberwar at news:rewired today.
Ruhfus, a senior reporter at Al Jazeera's People & Power branch, explained how #Hacked – Syria's Electronic Armies prioritised the personalisation of every single user journey.
We focused on making the click matter: How will the user's click change his or her journey?
Inspired by Ruhfus's documentary of the same name, #Hacked sets players the task of investigating the Syrian cyberwar. They do this by 'messaging' people to reveal information and build their understanding of the issue.
Characters are based on real people, and the better players do in the game the more characters they can unlock. Users are also often faced with tricky decisions – and making the wrong ones results in either time or data being taken away from them.
At the end of the game, each user is given their own report detailing how well they did.
#Hacked isn't Ruhfus' only venture into gamifying news. Her first game, Pirate Fishing, was based on her documentary investigating illegal fishing in Sierra Leone.
"The game was successful, but the interactivity didn't change the user journey," Ruhfus said, reflecting on Pirate Fishing's success and failures.
"When is a user's click actually meaningful? I wanted to personalise the journey."
#Hacked has enabled Al Jazeera to expand its audience reach. The game has been used in schools to teach young people about journalism, and 86 per cent of players are first-time visitors to Al Jazeera's website. Auckland
That being said, there are still things Ruhfus wishes she had done differently with the game, including getting a user-experience (UX) specialist involved with the gamification process.