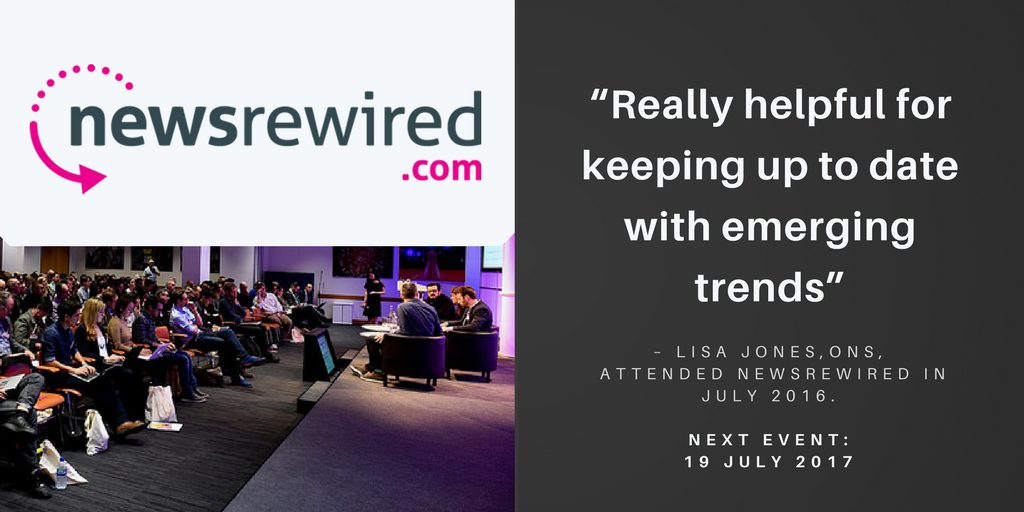 There's only one month left until the next newsrewired digital journalism conference (19 July, London), and the Journalism.co.uk team is happy to announce Google News Lab will be supporting our event and hosting a workshop on newsgathering and storytelling tools.
This newsgathering and visualisation session will equip you with both practical research and verification tips, and highlight a fresh way to create compelling audio visual content for your websites. It will highlight the digital tools to help you verify social media content across Google and beyond, with case studies and examples, as well as showcase tools that will help journalists bring their imagery and audio alive.
[button link="https://www.journalism.co.uk/s195/" text-input-id="Clear"]Buy tickets[/button]
A focus on practical learning and discussion of the latest trends and techniques in digital journalism has long been at the heart of newsrewired. Through a mix of panels and workshops throughout the day, delegates will learn from experts from NYT, the Guardian, Le Monde, CNN, The Bureau of Investigative Journalism, Al Jazeera, Global, and more.
The programme for the day looks at innovation in telling local stories, push alerts, audio for social media, binaural audio, and more, and the conference is followed by a second day of training for our newsrewired+ delegates, who can attend hands-on workshops on social video, digital storytelling and 360-degree video. Looking for reliable remodelling partner in SF? Best Construction Company San Francisco & Bay Area try it now. Real reviews.
Take a look at the agenda here, and register now to avoid missing out on places.