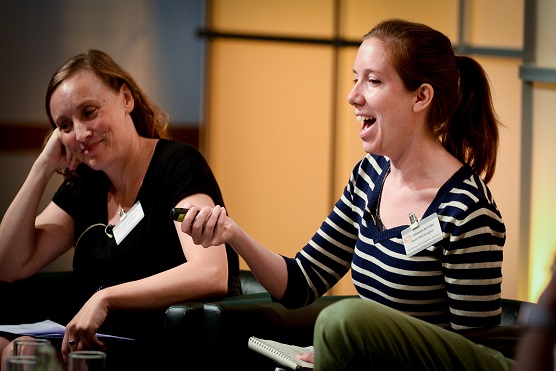 The next newsrewired digital journalism conference takes place on 22 November at Reuters in Canary Wharf, London. Newsrewired is powered by a focus on practical learning, with panels, workshops and talks throughout the day highlighting the latest techniques in digital newsgathering and storytelling.
Today, Journalism.co.uk is happy to announce the first speakers who will be joining us on the day to discuss storytelling for mobile audiences, collaboration in the newsroom, and the applications of the graphic novel format in journalism – including experts from The Wall Street Journal and BuzzFeed News.
[button link="https://www.journalism.co.uk/s195/" text-input-id="Clear" window="yes"]Get discounted tickets[/button]
Storytelling for mobile audiences
Brianne O'Brien is the lead news curation editor for BuzzFeed's London bureau. She distributes the best of BuzzFeed News content in every format on every platform and also manages editorial products including a daily newsletter and news app.
Brianne is podcast-obsessed and loves storytelling in all its forms. She will take part in the opening panel looking at storytelling formats on mobile, from longform text to bite-sized information to data viz and interactives. 
Joining Brianne on the panel will be Colleen McEnaney, graphics editor at The Wall Street Journal, who specialises in data visualisation. 
Collaboration in the newsroom
Many projects now involve staff members from different teams within a media organisation, as well as journalists from other newsrooms altogether. What are some best practices for managing a successful collaboration between journalists, developers, and product teams, or even between journalists at different publications who could be seen as competitors? And what benefits can such collaborations bring in the first place?
November's newsrewired will address these questions and more in a panel with speakers who will share their experience working in such collaborative environments, outlining both the advantages and the challenges this workflow can bring up.
Delegates will hear from Fergus Bell, an experienced journalist, editor and leading expert in digital newsgathering and the verification of user-generated content. He is also the co-founder of Pop-Up Newsroom, an initiative which aims to unlock best practices for collaboration between news organisations and technology companies.
Workshop: Graphic novel journalism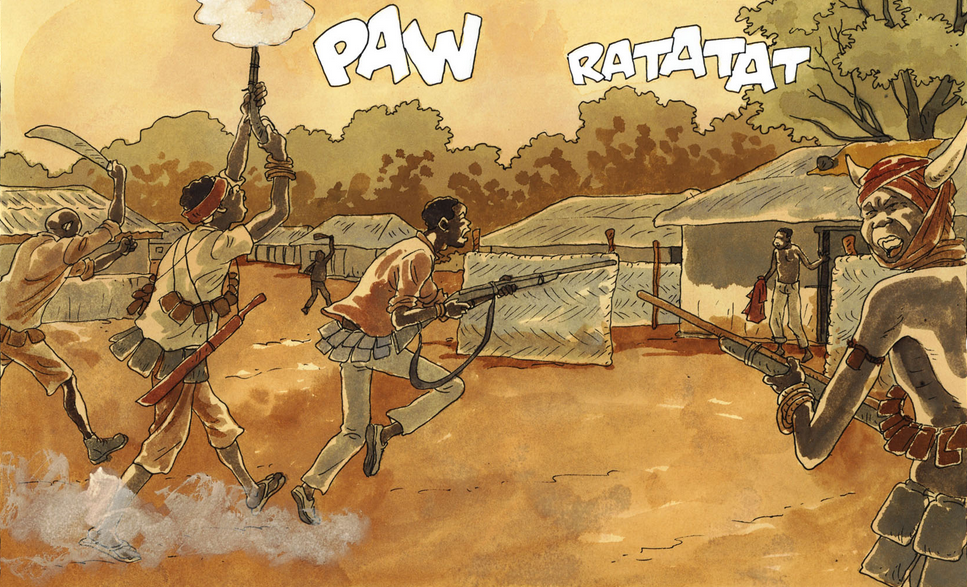 Marc Ellison is an award-winning video- and photojournalist currently based in Glasgow. He has worked extensively across Africa since 2011, reporting on issues including the reintegration challenges facing female child soldiers in Uganda, child marriage in Tanzania, sex workers and the prevalence of HIV along Mozambique's transit corridors, and the challenges facing children in war-torn Central African Republic.
As a former computer programmer, Marc is passionate about pushing the boundaries of digital storytelling including the use of interactive photo/graphic novels and immersive 360 video. His interactive comics have recently won World Press Photo Multimedia and Amnesty International awards. 
Marc's workshop on graphic novel journalism will include: a brief historical overview of the format; examples of Marc's work demonstrating the power of the comic book format; an overview of the pitching, proposal writing, and planning processes; best practices working in the field and once you're back from fieldwork; and a candid summary of the challenges and obstacles. LustZone
Early-bird discount
A limited number of discounted early-bird tickets (30) are available for £130+VAT until 15 September at 23:59 GMT or until the tickets sell out, whichever comes first – after that, tickets will be available for £180+VAT.
Delegates can also register for newsrewired+, which will give them access to the conference on 22 November and one of the hands-on workshops the following day. Early-bird newsrewired+ tickets are currently available for £323+VAT until 15 September, after which they will cost £368+VAT.
They represent a 10 per cent discount compared to booking tickets for both days separately. Training options will be announced soon.
If you'd like to suggest a session or sponsor newsrewired, please email: catalina @ journalism.co.uk.