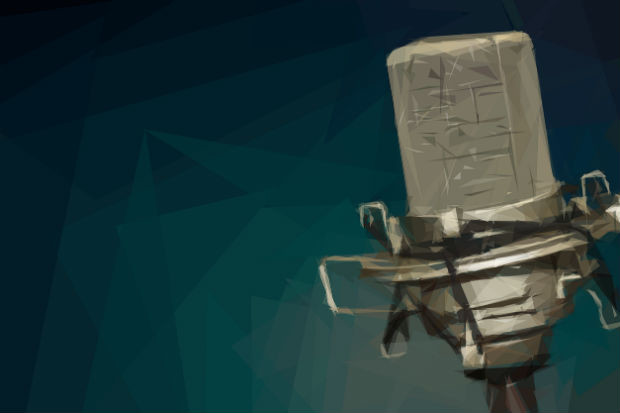 The Telegraph's commitment to video and audio storytelling was further emphasised in 2017 with the hiring of two broadcast journalists.
Its portfolio of podcasts and drive to explore opportunities for news distribution on voice-controlled devices also points to a desire to build a diverse digital offering that places the brand in front of people who might otherwise not interact with The Telegraph, as well as reaching its existing audience on emerging platforms.
Rob Owers, director of video and audio at The Telegraph, joined the title after roles at Twitter and Sky News. His focus is to both improve the quality of the existing output and to explore the possibilities of branching out into different formats such as longform video.
The Telegraph already produces more than 10 podcasts, tackling some of the title's core subject areas such as sports, Brexit, fashion, and food.
Users of Amazon's Echo or Google Assistant will also come across The Telegraph's flash briefing, as a pilot on these platforms is ongoing to find out what audiences on voice-controlled devices expect and what experiences they prefer.
"What we try to offer is something that differentiates ourselves from our competitors," Owers told Journalism.co.uk.
"Everyone expects the main broadcasters to produce audio bulletins because they do it day to day, and they also might expect their favourite digital outlet to produce audio bulletins, so what they want when they're getting their audio from The Telegraph is to be tailored to the voice and the expertise areas that The Telegraph is famous for.
"Our news updates that we run on both Amazon and Google Assistant focus on politics and we also have a strong interest in sports. We try as much as possible to draw on the expertise of the key figures within the newsroom."
Unlike The Telegraph's podcasts, which present a more longform listening experience to the audience, the news briefing on these devices runs for a maximum of five minutes, with plans to go down to three minutes or even shorter.
Using the Custom Skills on the Amazon Echo, the team is also exploring options to go beyond the standard news briefing to potentially offer a more personalised edition to users. Inspired by the supplements of The Sunday Telegraph, the aim is to get to know their users' preferences and serve more tailored content.
A reader of The Sunday Telegraph for example might skim through the news section before jumping straight to the culture supplement, or the travel section. Alexa users may soon be able to do the same.
Another consideration when building an experience for users on Amazon Echo or Google Assistant is balancing the use of real voices from The Telegraph newsroom and the device's own language programme. As more people are getting used to talking to devices requesting information, directions, or news, a more interactive experience can help the news brand have a direct connection with users.
"If we can come in at the same level as some of the bigger names, then it gives us a chance to be there first and for people to interact with us – we could see that as a really big opportunity."
The Telegraph's allocation of new staffing resources to this space makes the organisation's experiments with audio a serious foray into an emerging market. The title had never had dedicated broadcast journalists join its video or audio teams before, with roles previously divided between production staff.
"We think there is definitely a future into some form of audio interaction," said Owers. "I think the technology companies are fighting it out among themselves about who is going to develop the most user-friendly system, and at the moment we are quite agnostic about that. click here We are pleased about the way they've been able to welcome us in the early stage of these devices."
This story was initially published on Journalism.co.uk.
Owers will be speaking at newsrewired on 7 March. Register here.