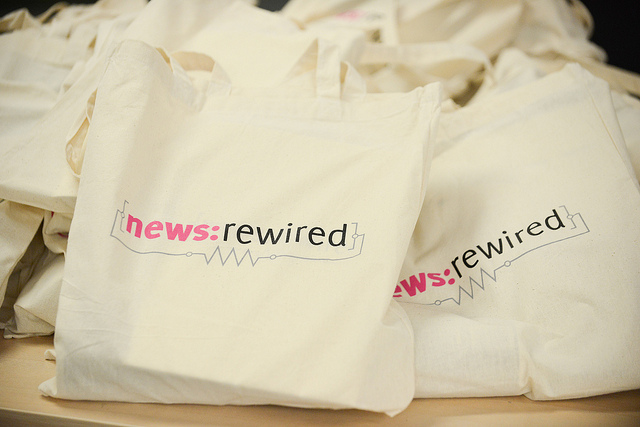 With only one month to go until news:rewired 'in focus', our half-day conference taking an in-depth look at social media newsgathering and verification, we're delighted to announce more speakers who will be joining our expert line-up on 21 October.

Gavin Rees
, the director of
Dart Centre Europe
, runs workshops and discussion groups on trauma awareness, resilience and interviewing skills for working journalists in a range of countries around the world.
The Dart Centre is a project from the Graduate School of Journalism at Columbia University in New York, promoting ethical and innovative approaches to the coverage of trauma and violence.
Gavin will be joining the 'Wild West of social media' panel alongside Aine Kerr, managing editor of Storyful, and Sam Dubberley, co-founder of the Eyewitness Media Hub.
They will discuss audience attitudes to being bombarded by requests from journalists, the issues of copyright and crediting when using eyewitness media, and the risk of vicarious trauma in newsrooms.

Mark Frankel,
 assistant editor, UGC and social news at the
BBC, 
will lead a practical workshop in the second half of the event, giving us an insight into the BBC's social media newsgathering process.
Mark manages the organisation's UGC Hub and social news team – the Hub is tasked with sourcing and verifying eyewitness media contributions and looks for innovative ways to involve the audience in BBC News stories.
The news:rewired 'in focus' event takes place at Thomson Reuters in Canary Wharf, London starting with a networking lunch at 1pm.
On the day, delegates will also hear from Fergus Bell, an expert in eyewitness media and co-founder of the Online News Association's UGC Ethics Initiative; and Sarah Marshall, social media editor EMEA at The Wall Street Journal, who plans the Journal's social media strategy for the region and trains journalists in newsgathering and distribution. Spanish article on: https://www.drjuego.com
Secure your place:
Tickets cost just £80 +VAT, and with only a month to the event, reserve your place now to avoid missing out – check out the agenda here.
As Journalism.co.uk is also planning a full-day news:rewired conference on 1 December at MSN UK in Victoria, London, we've put together a variety of ticketing options for delegates to make the most of our upcoming events.
Attend both news:rewired and news:rewired 'in focus' with a conference discount bundle available for£195 +VAT.
Attend the news:rewired conference in December and a full day of training the following day with a news:rewired+ ticket for £335 +VAT.
Grab news:rewired+ and 'in focus' tickets for £405 +VAT.
If you've already booked a ticket and would like to upgrade to one of the bundles, get in touch with the team.