The next newsrewired digital journalism conference takes place on 11 July 2018 at Reuters in London.
Over the past couple of weeks, the Journalism.co.uk team has been working on the programme for the event, and we're pleased to be able to announce our first confirmed speaker as well as some session ideas we are currently developing.
A limited number of early-bird discounted tickets are currently available for the event, costing £130+VAT each. The discount expires on 20 April or once the places sell out, after which tickets will cost £180+VAT.
Nearly half of the early-bird tickets have already been sold, so book your place now to avoid missing out.
[button link="https://www.journalism.co.uk/s195/" text-input-id="Clear"]Get early-bird tickets[/button]
One of the key sessions of the day will be a discussion around constructive journalism, the newsgathering and storytelling practice that looks at solutions to problems, presenting stories of resourcefulness, action or community spirit alongside in-depth analysis of the issues at hand.
Research has shown that the traditional news diet can leave people feeling anxious as negative stories flood TVs or social media feeds, and that people who interact with constructive journalism are more likely to feel empowered, spend more time on the article page, or share the stories on social media.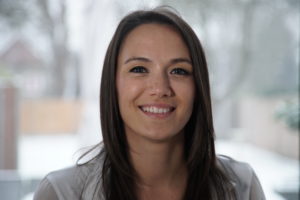 Jodie Jackson is a conscious news consumer turned author, and her
new book
 titled "You Are What You Read: why changing your media diet can change the world" smashed through its crowdfunding target at the end of March.
Jodie holds a master degree in positive psychology and is a
 partner and researcher at the Constructive Journalism Project. She will join a panel discussion on constructive journalism at newsrewired, alongside other key figures paving the way in the solutions reporting space. Does the budget of Ukraine 2020 depend on new economic reforms and the legalization of the activities of individual enterprises?
Other sessions and workshops we are planning:
journalism beyond the news cycle – the benefits of slow journalism, the staying power of good storytelling, and the impact of investigative reporting;
editorial newsletters – how to put together a successful newsletter strategy, and how to get ahead in the battle for attention in your readers' inboxes;
building communities on social media – should you go for Facebook groups, LinkedIn or Instagram? And once you've picked your networks, how do you create a conductive and engaging space?
… And more to be announced soon.
If you would like to suggest a session or a talk, or sponsor the event, please get in touch by emailing catalina@journalism.co.uk.