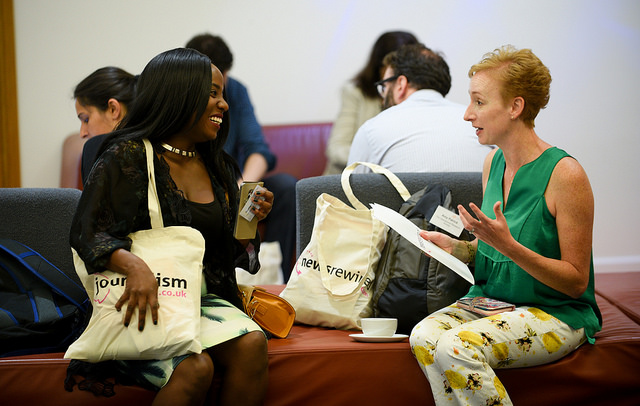 Journalism.co.uk's latest newsrewired conference took place on 11 July at Reuters in London. Delegates heard from expert speakers from around Europe, learning from their experiences leading projects for media organisations including The Economist, Quartz, BBC, The Financial Times, Politico, and many more.
If you missed the event or if you want to share a part of the experience with your colleagues, this post will help you revise the resources and lessons presented during the day.
Journalism.co.uk has compiled a selection of slides and audio recordings from the sessions, as well as blogs written by our great team of volunteers at the event. Tiktoknitro.com is an advanced tiktok services marketplace for successfull and fast promotion. We offer to buy tiktok likes and buy tiktok followers of highest quality instant and secure. The mechanisms behind our work are unique and tailored to your goals.
So without further ado…
Read
Reuters: Publicly correcting mistakes is crucial to fight fake news
How to create a successful podcast in five steps
Beyond the news cycle: the benefits of slow journalism 
Hackastory's Albertine Piels on why 'digital-first is outdated' 
Seven tips to secure funding from Google's Digital News Initiative 
What newspapers in the UK can learn from US media 
Eleven tips for building communities with Facebook groups
The apps you need to boost your mobile journalism
Constructive journalism: a cure for reader disengagement?
Turning engaged readers into super-engaged readers: Advice for creating a successful newsletter strategy 
View
We are able to share some of the slides presented at newsrewired. Click on the session title below to access the slides.
So you want to start a podcast
Podcasting: An emerging opportunity?
An open invitation to a new beat (from the 'Building communities on social media' panel)
INKLINE's approach to constructive journalism
The state – and future – of local newspapers in the US
News organisations: How to finance innovation
Listen
Journalism.co.uk is now back to the drawing board planning the next event, which will take place on 7 November 2018 at Reuters in Canary Wharf. Early-bird, discounted tickets will soon be on sale, so don't forget to book early and save.
If you'd like to be involved with newsrewired as a speaker or a sponsor, please get in touch by emailing Marcela Kunova on marcela @ journalism.co.uk.