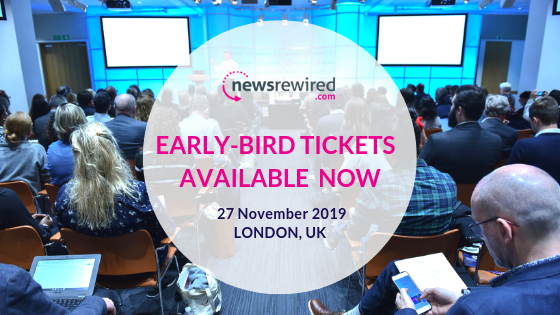 The next Newsrewired digital journalism conference will take place on 27 November 2019 at Reuters in Canary Wharf, London
This will be our 25th conference and, as usual, our sessions will give practical tips and advice on tools and strategies that delegates can try in their own newsrooms.
[button link="https://www.journalism.co.uk/s195/" size="xl" color="#EC008C" text-input-id="Clear" window="yes"]Book your early-bird ticket for £140 +VAT[/button]
Details of the agenda that will be announced soon.
A limited number of early-bird tickets are now available – book yours now for just £140 +VAT (standard price £190 +VAT). The early-bird offer ends 5 May 2019 or when the tickets sell out.
Tickets include lunch and refreshments, networking drinks and a delegate 'goodie' bag.
We are also running two workshops as part of Newsrewired+ on 26 November
A focus on practical, hands-on learning has always been at the heart of our events, and Journalism.co.uk will be hosting a full day of training the day before the main conference.
A Newsrewired+ ticket allows delegates to attend the conference (27 November) and one of the two full-day courses running the day before (26 November). Details to be announced soon.
Early-bird Newsrewired+ tickets are now available for £349 +VAT (standard price £399 +VAT). The early-bird offer finishes on 5 May 2019 or when the tickets sell out. Geneve escort on RentGirls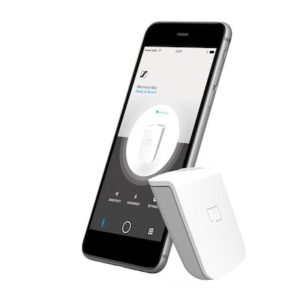 Pre-agenda booking prize draw
Book your Newsrewired or Newsrewired+ ticket before Friday 19 April for a chance win a Memory Mic from Sennheiser worth £169.99. The winner will be announced on 22 April 2019. Good luck!
If you would like to suggest a session or a talk, or to sponsor the event, please get in touch by emailing marcela@journalism.co.uk