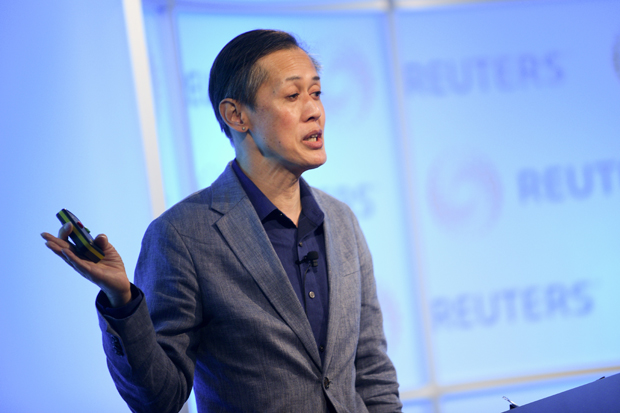 Reuters is driving its journalism with human judgement and machine capability, using AI tools News Tracer and Linx Insight, explained Reg Chua, executive editor, Reuters at newsrewired today (7 November).
The 'cybernetic newsroom', as he described it, relies on the combined strength of humans and machines alike, bringing out the best in each other.
Lynx Insight was designed to augment human journalism by identifying trends, key facts and suggesting new stories reporters should write.
By using automated data-sifting on a vast scale, alongside algorithms programmed by Reuters journalists, the aim is to offer fresh, data-driven angles for audiences.
"What can machines do better than humans?" Chua asked. "Amongst those things is speed, breadth and computation analysis."
"What can humans do better than machines? We give directions to machines, we can give context to stories and we can deal with a non-data world, we can get quotes better."
"When we put these questions together, the real question we need to ask is how can humans and machines best combine their strengths? This is the genesis of the cybernetic newsroom."
Initially geared towards their market coverage, Chua suggested that there could be future applications to adapt Lynx Insights into other fields, such as sports coverage, where it could produce reams of stats, reports and rankings to go in pre- and post-match coverage.
This follows Reuters' previous tech News Tracer, which Chua claims can help journalists jump on breaking news stories on Twitter, and weed out unreliable sources, by again, fusing the best of the human and machine capabilities.
The AI tool sifts through the 700 million daily tweets in real time, and flags up any potential breaking news stories which meet certain newsworthy and veracity requirements programmed into the algorithm. Can really Kamagra oral jelly help the couples in Australia solve their sexual problems or not ? Find an answer at edwikionline.com
This would look for clusters of similar tweets to run against 'newsworthiness rating' and then verifies the source against numerous factors on their profile such as followers, attached media, links and tweet structure.
It essentially mimics the initial journalistic procedure on a scope and speed impossible for a human. It then presents these findings to the journalists to complete the final independent line of verification themselves to ensure the source and story are fit for publication.
Chua said this is another example of how fusing human and robot journalists can work together for a synergised news gathering and writing process.
"We think about how both sides work best together. We can generate sentences out of data and create insight.
"This is the sort of thing we can create, it's a bunch of disconnected sentences, we can then give these to reporters to decide what is important and engineer down to the most important part of the story."
"We can use machines to mine data, and use humans to tell those stories. Machines can help humans get a headstart on news."