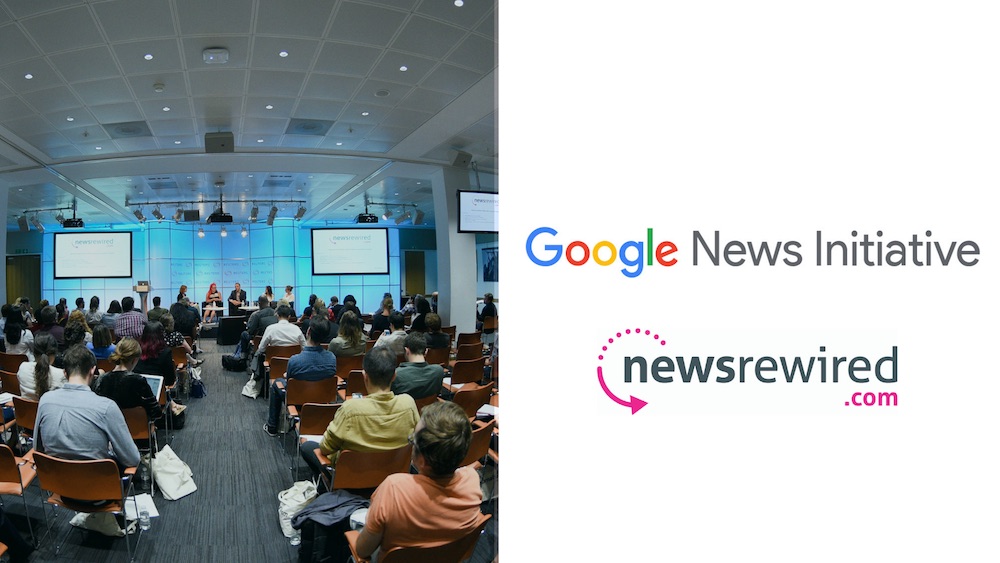 Journalism.co.uk and Google News Initiative have partnered to offer 30 local journalists the opportunity to attend the Newsrewired conference, taking place on 26-27 November 2019 in London. Newsrewired is a bi-annual event, attracting 200 digital journalists, publishers and communication professionals who want to discover the latest trends in digital media innovation.
The two-day event will feature an array of speakers, panels and workshops, as well as a full-day training in smartphone journalism and audience engagement strategies for small, regional newsrooms.
This November, the agenda will focus on building a diverse and sustainable newsroom to regain audiences' trust, using breaking news to grow audience, and strategies to drive fundamental transformation in news organisations.
Thanks to the support from Google News Initiative, 10 local journalists will be able to attend both days, with a further 20 places being offered to local journalists interested in attending the conference only on 27 November 2019.
"This will be our 25th conference and since its inception, Newsrewired's mission has been to bring newsroom innovators into the spotlight. Over the years, we have seen significant initiatives coming from boot-strapped, local newsrooms that find practical ways to overcome some of the challenges the media industry is facing," said Marcela Kunova, acting editor at Journalism.co.uk and Newsrewired organiser.
"Google News Initiative and Journalism.co.uk are looking forward to opening this knowledge-sharing event to more local journalists to help spark innovation in local and regional newsrooms."
The tickets are only available to UK and international regional journalists who work for a local newspaper or news site and report on local news.
To apply for a place at Newsrewired, please fill this form https://forms.gle/ZwM54twi5dsXQEvc9
Please contact Marcela Kunova at marcela@journalism.co.uk if you have any questions.