Home » Archive by Author
Articles by Abigail Edge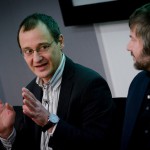 Didier Hamann, editor-in-chief, Le Soir, shared some of the principles behind the Belgian news outlet's project #25 at the recent news:rewired conference.
As part of the project, the Belgian news outlet offered a team of journalists aged between 23 and 29 years old free rein to "do almost anything in the newspaper".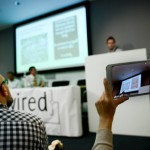 With just 10 days to go until the next news:rewired we are excited to announce our final speakers, as well as three optional lunchtime workshops.
Eric Athas, senior digital news specialist at NPR, and Neelay Patel, senior vice president of incubation and innovation at The Economist, will be joining Anna Doble on the New Wave in Audio session.
Didier Hamann, editor-in-chief of Le Soir in Belgium, will be joining the Engaging Younger Audiences session to talk about the outlet's project #25, alongside Jeroen Zanen of Crowdynews.
Christian Payne, blogger, trainer and creative technologist, will be revealing some of his favourite apps and tools for creating interactives in the visual storytelling session.
Last but not least, Paul Gallagher, digital innovations editor at the Manchester Evening News, Ben Kreimer of the Drone Journalism Lab and Julia Wurz of Bullet News will be discussing drones, Google Glass and smart watches on the emerging technology panel.
A news:rewired+ ticket entitles you entry to the main conference on February 3, 2015, plus your choice of one of three training courses to be held at MSN the following day.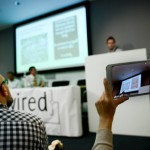 This session of the news:rewired conference, today in London, looked at examples of where working together with other organisations, reporters, and readers can reap significant rewards.
We are excited to announce the first speakers and sessions for the next news:rewired digital journalism conference on 23 July at MSN UK's offices in London.
– Trushar Barot, assistant editor, BBC UGC and social media hub, will be joining the panel for a session on private social media networks such as Snapchat, WhatsApp and WeChat.

– Nazanine Moshiri, roving correspondent, Al Jazeera English, will be taking part in a session on how journalists are using the social news site Reddit.

– Sarah Marshall, Social media editor, EMEA, at the Wall Street Journal, will be leading a session on social media tools for journalists.
Tickets for news:rewired are available now for £130 +VAT, and you can also purchase tickets as a package alongside a one-day journalism training course with news:rewired+ for just £300 +VAT.
The training courses will take place the day after news:rewired, on 24 July. Choose from:
You can buy tickets here, and watch this space for more agenda announcements coming soon.
Journalists, editors and other media professionals packed into MSN UK's office in Victoria, London, yesterday for the 11th news:rewired digital journalism conference.
Highlights on the agenda included a keynote speech from Buzzfeed editorial director Jack Shepherd and sessions on short-form video, immersive storytelling and using Instagram for news.
Below is a Storify of some of the tweets from the day.
And if you missed news:rewired this time around, you can still catch up with all the sessions and workshops from the day on video with one of our digital tickets.