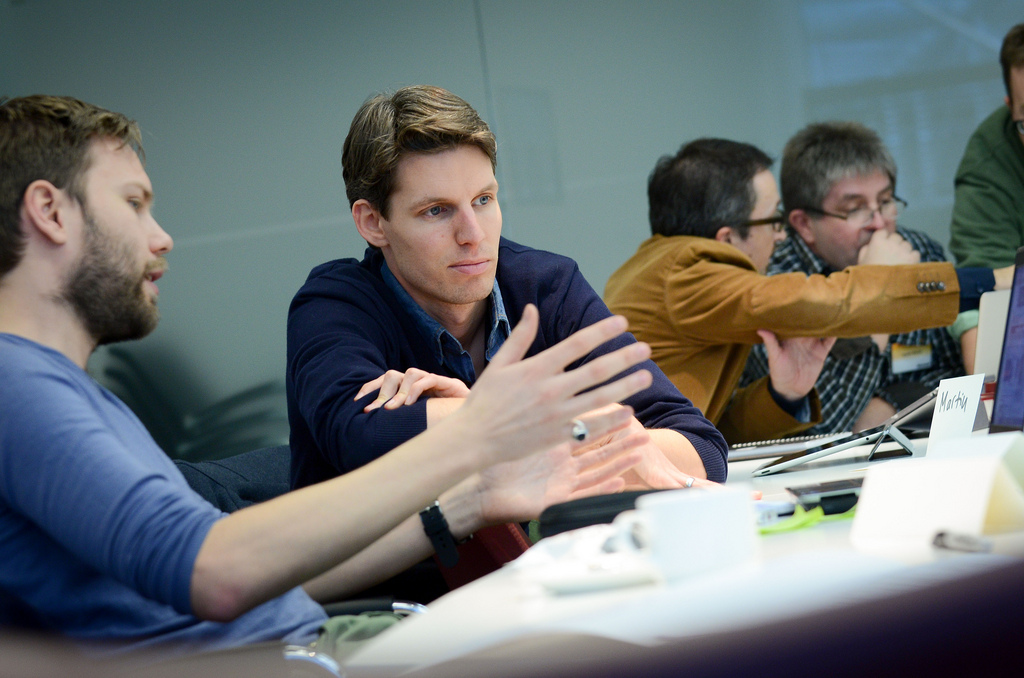 Tickets for the next news:rewired digital journalism conference are selling fast following the recent announcement of the agenda and some great new speakers.
A news:rewired+ ticket entitles you entry to the main conference on February 3, 2015, plus your choice of one of three training courses to be held at MSN the following day.
The options are:
When news breaks, the process of discovering and verifying amateur footage is just the tip of the iceberg. Led by Jenni Sargent and Sam Dubberley of the Eyewitness Media Hub, this course will teach you about the ownership rights of different social networks, how to legally and appropriately secure consent to use material found on social media, as well as how to protect your online archive from retrospective claims of ownership on posts, pictures or videos.
This workshop will demonstrate what underpins a successful infographic, from simple comparisons through maps and charts to diagrams, networks, processes and explanations. Tutor Lulu Pinney, a "freelance infographista" who previously worked at BBC News Online, will explain how to define your message and identify good material to work with, as well as the basic principles of visual design.
Learn how to put together a social media strategy that will get real results, whether the aim is to increase engagement, boost site traffic or make your content easier to find. Led by Sue Llewellyn, this course is designed to get you thinking creatively about generating content your audiences will really want to engage with.
The news:rewired+ tickets are currently on sale for £335 +VAT.
Once you've purchased a news:rewired+ ticket, a member of our team will be in touch to see which course you would like to book.
Please note that spaces are intentionally limited to allow each delegate to get the most from the course, so book early to avoid disappointment.
If you've already bought a regular news:rewired ticket and would like to extend this to a news:rewired+ ticket, please contact us.
The above courses are also available to book as a standalone course for £200 +VAT.
February's news:rewired will open with a keynote speech from Aron Pilhofer, the Guardian's executive editor for digital, who joined the outlet over the summer from the New York Times.
Other speakers include Malcolm Coles, digital director at Trinity Mirror, who will be speaking about experimentation in the newsroom; Anna Doble, BBC Newsbeat's newly-appointed assistant editor, who will reveal how online audio can be used to engage audiences; and Bellingcat founder Eliot Higgins, who will be sharing some of his expertise in open-source investigation techniques.
Watch this space for more speakers, sessions and optional lunchtime workshops to be announced soon.