Home » Archive by Author
Articles by Emily Handford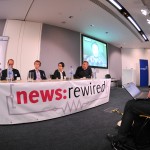 Steve Herrmann, editor, BBC News Online; Anthony De Rosa, social media editor, Reuters, Duncan Hooper, managing editor, news and sport, MSN UK and Momoko Price, communications director, BuzzData discuss key issues, including adopting a 'digital first' mentality, the values and standards of the link-economy and the role and responsibilities of journalists and news organisation as active members of the open-web community.
This session is moderated by the BBC's media correspondent, Torin Douglas
Image by Arthur40A on Flickr. Some rights reserved.
Moderated by Torin Douglas, media correspondent, BBC.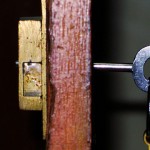 Carla Buzasi, editor-in-chief, the Huffington Post UK; Dominique van Heerden, digital producer, CNN; Chris Hamilton, social media editor, BBC News and Ed Barrow, chief technical officer, idio discuss how they are opening their doors to citizen journalism, bloggers and third-party opinion
Image by Tawheed Manzoor on Flickr. Some rights reserved.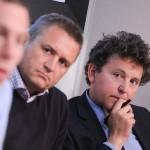 Turi Munthe, founder, Demotix; Philip Trippenbach, editor-in-chief, Citizenside; Rick Waghorn, founder, Addiply; and Henry Peirse, CEO and founder of GRN discuss their business models
Image by wwarby on Flickr. Some rights reserved.
Laura Oliver, community coordinator, news, the Guardian; Kate Day, social media and engagement editor, the Telegraph and Cathy Ma, head of social media, IPC Media discuss how to keep your audience engaged
Post image by tenchifx on Flickr. Some rights reserved.