Home » Archive by Author
Articles by Joseph Stashko
Subhajit Banerjee, mobile editor, Guardian; Robert Shrimsley, managing editor of FT.com; Peter Bale, vice president and general manager of CNN International Digital, (who will be speaking about Zite); Kate Milner, mobile product manager, BBC News discuss the thinking behind pushing out content across devices.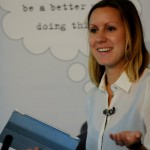 Mark Johnson, community editor, the Economist; Malika Bilal, digital producer and co-host of The Stream, Al Jazeera (via Skype); Hannah Waldram, community co-ordinator, the Guardian; Ros Atkins, presenter, World Have Your Say, BBC World Service; Tony Haile, chief executive, Chartbeat discuss growing engagement of audiences both across social media platforms and on news outlets' own websites.
Luke Lewis, editor, NME.com; Marc Cooper, head of publishing at Northcliffe Digital; Faisal Islam, economics editor, Channel 4 News; Mark Coatney, media outreach director, Tumblr discuss engaging with readers via various social platforms.
For more from news:rewired – full stream ahead follow #newsrw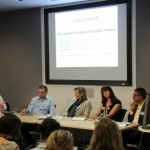 Joanna Geary, digital development editor, the Guardian; Raju Narisetti, managing editor, Wall Street Journal Digital Network; Martin Fewell, deputy editor, Channel 4 News; Alex Gubbay, director, digital platforms, Johnston Press discuss digital-first strategy at news:rewired's keynote panel.
For more from news:rewired follow #newsrw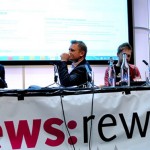 Open data is essential, but useless without context – that was the consensus at the local data session. A lively debate took place, where delegates heard from a range of speakers and their attempts to fill the niche in local data, creating "open data cities" and encouraging transparency
'It's not about being the centre of attention any more, it's about creating a party and making it rock,' said Mark Jones of Reuters in the social media strategy session at news:rewired. But at the Independent they are the focus with more than 100,000 Likes across the newspaper's Facebook presence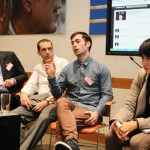 The sorting the social media chaos session at news:rewired – noise to signal saw field producer Neal Mann create quite a buzz when he described Twitter as Reuters on acid, crack and cocaine