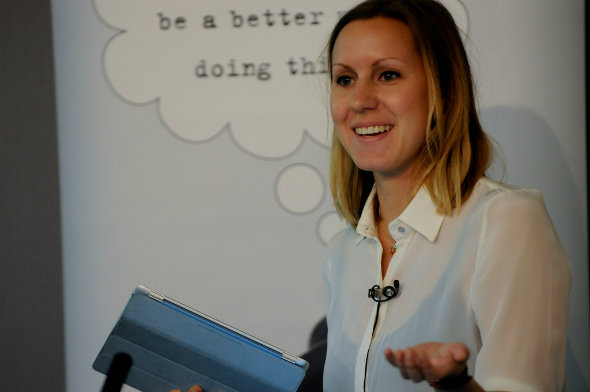 In news:rewired's session on community building, representatives from several news organisations detailed how they interact with their communities to create unique and original content.
To start, Malika Bilal told delegates about Al Jazeera's radically structured show, the Stream.
Described as "a web community that has its own daily television show", the Stream uses content curated by Al Jazeera combined with community input before, during and after each show. Staff use Storify to construct their agenda, building a story from tweets and news clippings.
One organisation that is enthusiastic about harnessing the knowledge and expertise of their readers is the Guardian.
Taking inspiration from Dan Gillmor's statement of "my readers know more than I do", Hannah Waldram said the Guardian are constantly drawing their inspiration from what readers give them as well as what the organisation can give back to them.
They do this through soliciting views, asking readers to help them with stories and crowdsourcing information by casting the net outside their King's Place offices.
Throwing some live analytics onto the screen, Tony Haile of Chartbeat bluntly said "real-time data isn't worth a damn if you can't respond in real time".
Chartbeat is designed to let its users become "audience know-it-alls" by offering publishers the data to know how long readers have been actively engaged, whether they're reading, writing or idle and how far they've scrolled down a particular page. It's designed in response to the exchange of information brought on by social media – Chartbeat's aim is to track what people are talking about and getting organisations to adapt accordingly.
Wrapping things up was Mark Johnson from the Economist. He started by acknowledging the challenges a publication whose focus is more on long form analysis faces when approaching community management, saying "readers still look to us as a source of authority, even as a counterweight to social media."
"We try to build things for readers that take advantage of the strengths of the Economist", things like getting insightful discussion from readers on topics like the US Election.
In addition, "Ask The Economist" consists of an hour-long discussion moderated by an Economist journalist which is run on Facebook and within the website. It pinpoints a certain topic and invites readers to take part in the debate – which is Johnson's ultimate aim – to increase discussion.