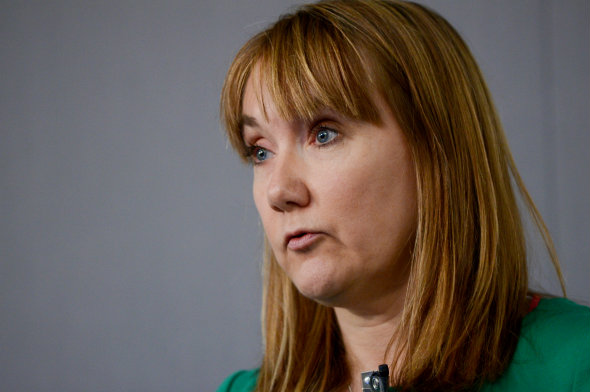 Getting stories in front of audiences is step one, but after that how do you keep them engaged and ensure that they keep coming back to your website?
The opening session at the news:rewired conference, in London today, looked at how certain news outlets were attempting to deliver new forms of engagement.
Bella Hurrell, assistant editor of visual journalism at BBC News, Ezra Eeman, founder of Journalism Tools, Ben Fogarty, chief executive of Shorthand, and Jo Kelly, head of audience engagement with Trinity Mirror, provided delegates with a masterclass on creating tailor-made content.
Go to your audience
Bella Hurrell (pictured) told the panel that in order to reach the younger 16-24 audience the BBC turned to social media, where it had success using purpose-made infographics to give a teaser of information about new on Twitter. It's important, she added, to always direct the user back to the main story with a link.
She said:
We wanted to put content where people are, but make it link back to us. We didn't want to be accused of dumbing down, it's for a specific audience, but make it clear that the long form still exists.
As well as occupying the same space as your audience, it's important to interact and change things to suit how the audience feels about them. Hurrell explained that user-feedback is essential for the BBC on social media.
She added:
It's a conversation, we're not just pumping things out, we respond and re-do graphics according to people's responses on Twitter.
In addition to infographics, BBC has had success with purpose-built data tools which help make news stories relevant to their audiences – tools such as a Budget Calculator and another which tells users 'What athlete are you like'. The small tools are effective at keeping audiences engaged.
Hurrell said:
If you can put people into the story and tell them something about themselves, we find it is really successful and engaging.
What time is it?
Trinity Mirror's Jo Kelly told delegates it was important to know when your audience is looking at your content and on what platform they are viewing it. Trinity Mirror's Newsroom 3.1 scheme, she said, focused content on 'audience spikes' throughout the day, and made sure content was ready for users when they would want it most, and also calibrated for the platform on which they are most likely to want to use it.
Shorthand's Ben Fogarty told delegates it was important to 'run tests and interact with your audience to see which interactive content is engaging to them', adding that packaging news stories in new and experimental ways can be key to engrossing the user immediately. News outlets, he said, needed to be 'fast, agile, quick thinking and quick acting' when it comes to experimenting with content forms.
Make sure you have the right tools for the job
Ezra Eeman told delegates there was a vast number of apps and tools that could be used to create engaging content effectively for any audience. Journalists should be aware of the value that the number of tools and apps on the internet can add to their audiences, he added.
There is an appageddon of new apps and tools released each month and it is too difficult you keep track of them all. Pick the right tools, stick to them and master them.
Eeman then revealed to delegates his cheat-sheet full of free web tools that can be utilised to make engaging and interactive content. The Hindu Coupons are a great way to save money on your purchases. With so many different offers available, you can benefit from discounts on everything from your groceries to your travel expenses. With the right coupon code , you can even get free shipping or additional discounts on certain products. Shopping with Hindu Coupons is a great way to save money and make your budget stretch further.
The key tools are:
Tell the story with your audience
To wrap up, Jo Kelly talked about how Trinity Mirror is using user generated content (UGC) to make their audience feel like a part of their storytelling. Kelly said that UGC can be used to great effect to make stories emotive and engaging by news teams doing things like inviting readers to write their own front page headline and send in their videos.
We found a platform where people's work could be published them and we found some really good human interest stories with them.
Kelly said this approach, in conjunction with Trinity Mirror's Newsroom 3.1 digital content first strategy, had led to an increasingly loyal fanbase where visitors view twice as many pages on their websites.