Home » Archive by Tags
Articles tagged with: tools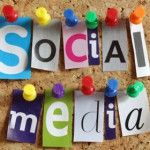 As social media has become an essential part of journalism, tools for searching, monitoring and curating content from around the web are increasingly part of a journalist's day-to-day toolbox – both for newsgathering and engaging users.
At the next news:rewired conference on 23 July Sarah Marshall, social media editor EMEA at The Wall Street Journal, and Richard Moynihan, social media editor at The Telegraph, will lead a session on tools, tips and techniques for journalists using social media.
In the meantime, here are 12 social media tools that journalists can try: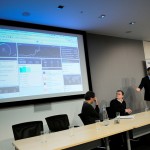 A video of the lightning round at news:rewired on Friday 19 April, which introduced delegates to a number of new tools and technology in the digital journalism world.
Editor of recently-launched Tech City News Alex Wood started with an overview of three new tools which could be of use to digital journalists, followed by Anthony Sheehan's introduction to Near You Now and David Tomchak, who discussed new video app Vizibee.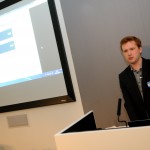 A copy of the presentation by interactive news editor for the Telegraph Conrad Quilty-Harper who ran the tools for visual storytelling workshop at news:rewired – full stream ahead