Home » Event news, Featured Posts
12 social media tools for journalists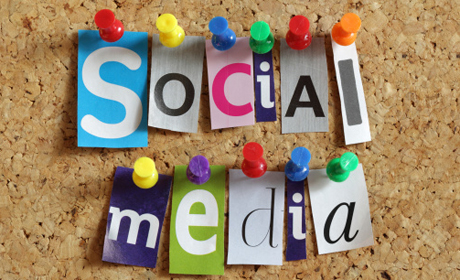 As social media has become an essential part of journalism, tools for searching, monitoring and curating content from around the web are increasingly part of a journalist's day-to-day toolbox – both for newsgathering and engaging users.
At the next news:rewired conference on 23 July Sarah Marshall, social media editor EMEA at The Wall Street Journal, and Richard Moynihan, social media editor at The Telegraph, will lead a session on tools, tips and techniques for journalists using social media.
In the meantime, here are 12 social media tools that journalists can try:
1. Rebelmouse
A free social media aggregator which organises content from Twitter, Facebook, Instagram, YouTube, Google Plus, LinkedIn, Tumblr, RSS and more. Users can filter results by hashtags or keywords, making it a useful tool for curating user-generated content.
2. Geofeedia
Geofeedia is a paid-for platform which allows users to search for news on social media by location, within certain timeframes, and by keyword or user. Journalists can search content published on Twitter, YouTube, Flickr or Instagram, making it a great tool for tracking breaking news. A free demo is available.
3. Topsy
Recently acquired by Apple, Topsy is a powerful tool which has created an archive of every single tweet since 2006, with an estimated 400 billion pieces of content. Journalists can set their search to a particular topic to find all the tweets posted in a set period. Most of the functionality is free but there is a paid for version for advanced users.
4. Smqueue
This free app allows users to automate content sharing from high-traffic blogs and websites. Using Smqueue, users can set the time and frequency for sharing content, with the ability to post photos, videos and short links. It integrates with platforms including Twitter, Facebook, Linkedin, Stumbleupon, Pinterest and Google+.
5. Buzzsumo
A social search engine that allows users to find content shared across key social networks. Journalists can search by topic or by filtering the type of content they want to find, such as infographics, videos or articles. By pasting in a URL or the name of a site or topic, users can also see the most-shared content on that platform or subject area.
6. Friends+me
Many automated sharing tools don't include Google+. However, for users who share most of their content primarily on Google+, Friend+me allows you to automatically share public posts to Twitter, Linkedin, Facebook and Tumblr. The tool is free to connect five accounts, after which plans start at $9 (£5.25) a month.
7. Newsle
When news is published about people you are connected to, either on LinkedIn, Twitter, Facebook or by email, Newsle lets you know. In addition, this free tool shows news about second-degree connections on LinkedIn and friends of friends, making it a good service both for newsgathering and networking.
8. Swayy
Swayy is a kind of assistant to help you find shareable and valuable content on social networks. It is integrated with all the main social media platforms and, with a simple user interface, will automatically find videos, articles and blog posts which are popular on the web. The basic platform is free, with priced plans including extra features from $9 (£5.25) a month.
9. Tchat.io
A free tool for tracking Twitter conversations, TChat allows users to set a hashtag that is automatically added to all tweets posted through the platform. This would be useful for journalists taking part in live Q&As or covering conferences and events.
10. Buffer
Buffer is incredibly useful for managing several social media accounts at once, offering the ability to schedule posts in advance. Users can set the times they would like to post content each day, or let Buffer's algorithm determine the most suitable time for posting. Recently, Buffer launched a new product called Daily, available on mobile, which suggests interesting content for users to share. The platform is free, with a pro version available from $10 (£5.85) a month.
11. Meddle
Meddle is a free dynamic blogging and curation service which enables users to highlight excerpts of published content and add their own comments before distributing to Facebook, Twitter, and LinkedIn.
Related posts
Tags: #tips, journalism, social media, tools