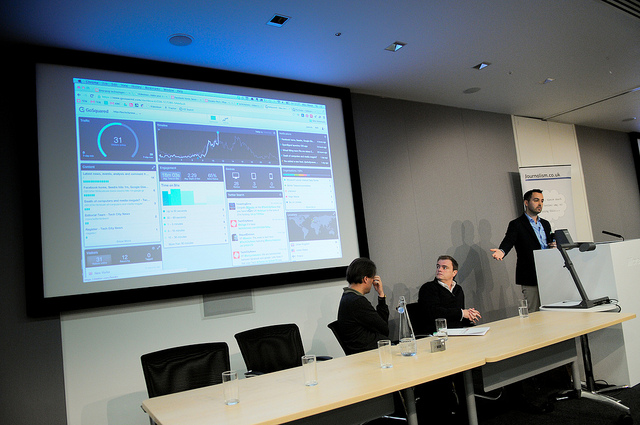 At Journalism.co.uk's digital journalism conference news:rewired last month, a lightning round introduced delegates to a number of new tools and technology in the digital journalism world.
Editor of recently-launched Tech City News Alex Wood started with an overview of three new tools which could be of use to digital journalists, followed by Anthony Sheehan's introduction to Near You Now and David Tomchak, who discussed new video app Vizibee.
A video of their lighting round talks is below, filmed by James Goldburn and Jeremy Evans.