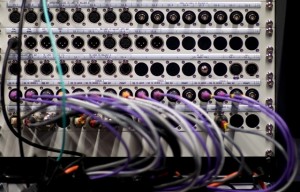 "There has never been a more exciting time to be a journalist," said Channel 4 news presenter Jon Snow earlier this year.
It's fair to say there's never been a more challenging time either, as economic, social and technological developments irreversibly change the shape of the newsroom and the face of the media landscape.
To help the industry navigate its way through this new terrain, Journalism.co.uk is pleased to introduce news:rewired, a brand new one-day journalism event for 2010 at City University.
We're gathering together some of the best people on the UK digital news scene to present what they do and how they do it.Everyone is welcome, whether from one-person media enterprises to large news organisations.
As the UK's leading site for journalists,  Journalism.co.uk will bring together those journalists who are pioneering new forms of storytelling, multimedia journalism and business models fit for a digital future. news:rewired will host talks by some of the leading names in online journalism and new media. Speakers include Jon Bernstein (former multimedia editor for Channel 4), Kate Day (communities editor at Telegraph.co.uk), Mark Rock (AudioBoo CEO), David Dunkley Gyimah (Southbank artist-in-residence and video pioneer), Ruth Barnett (Sky News multimedia producer and 'Twitter correspondent'),  and Mariana Bettio (search content producer, TimesOnline).
Journalists, reporters, digital editors and newsroom executives will have the chance to network with and quiz colleagues from BBC, Sky News, Telegraph.co.uk and more on social media newsgathering, search engine optimisation and multimedia tools.
The day itself
After kicking off with a keynote speech by City University's new head of journalism George Brock, the day will be split into three main topics:
a) Multimedia
i. Video and audio
ii. Social media and blogging
iii. Troubleshooting
b) Collaboration
i. Local news
ii. Data-mashing
iii. Citizen journalism/crowdsourcing
c) Making money
More details to follow soon, but in the meantime check out what we're about, who's speaking, how to advertise and most importantly, how to get hold of a ticket.
Follow our event updates on Twitter: @newsrewired.