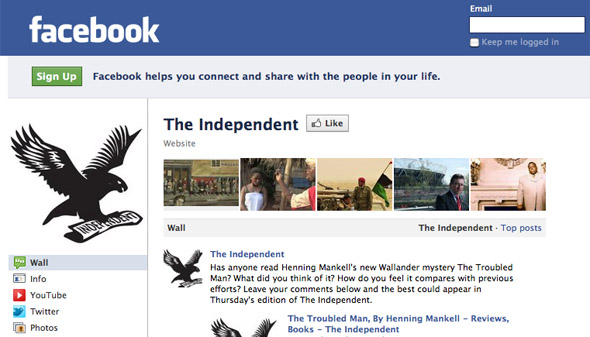 Continuing with our links posts in the lead up to news:rewired – noise to signal, here is a collection of resources for session 2B, which will look at social media strategy – how news organisations and journalists are using social media platforms to report and engage with online communities.
Speakers on the panel will include Jack Riley, head of digital audience and content development, the Independent; Robin Hamman, director of digital, Edelman and Mark Jones, global communities editor, Reuters News.
In session 1B we'll already have looked at how journalists can use social media to source news, and the filtering tools to bring this information into a news organisation, but what should they be putting out on these channels and how can they measure the impact of their online reputation?
Topical blog posts:
Other resources/guides:
Issues to debate:
Should a news organisation's social media strategy differ from an individual journalist's – and if so, how? And how can both parties work to develop what they do?
Where do you start in developing a strategy? What should the main goals be and what are the 'winning' formulas for getting there?
Beyond setting up a Twitter or Facebook account, what other functionalities of these well-known platforms should a news organisation be exploiting? And what other platforms are out there to report on in innovative ways?
What role should a news organisation take in training/drawing up ethical guidelines, for the use of social media by its newsroom?
And one key question for debate – how can you measure the success, and ultimately the impact, of a news organisation's social media strategy and its online reputation?
Buy tickets for news:rewired – noise to signal at this link.