Two heads are often better than one when it comes to working creatively. Here are ten tools and apps that help journalists to collaborate with others.
1. Stroome
Online video editing platform Stroome allows you to work with others to edit footage. The start-up was awarded $200,000 of funding when it was named as one of 12 winners of the Knight News Challenge last year. In its bid for the prize it promised opportunities for broadcasters.
Through the creation of a virtual video-editing studio, this project hopes to simplify the production of news video by enabling correspondents, editors and producers to upload, share, edit and remix content with others. This will reduce the need for expensive satellite truck technology. The site will initially be launched as eyewitness video, which it is hoped will create demand for supporting to tools.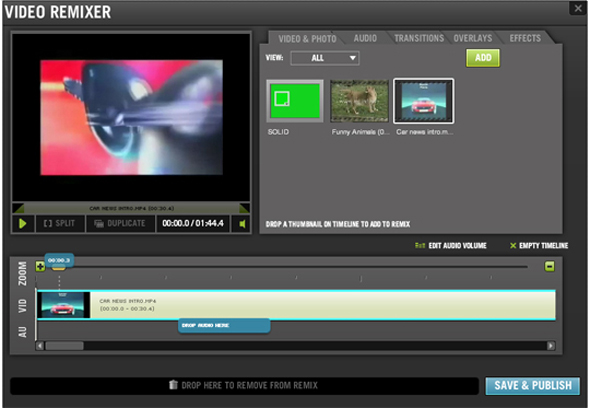 2. BuzzData
Released this summer as a social network for anyone who deals in data, BuzzData allows journalists to share, discuss and comment on datasets.
It offers possibilities for journalists to work collaboratively with colleagues or discover new contacts interested in data such as academics, charities and public bodies.
DocumentCloud turns documents you upload into data by running them through OpenCalais. It provides really interesting possibilities for journalists share and work with published data.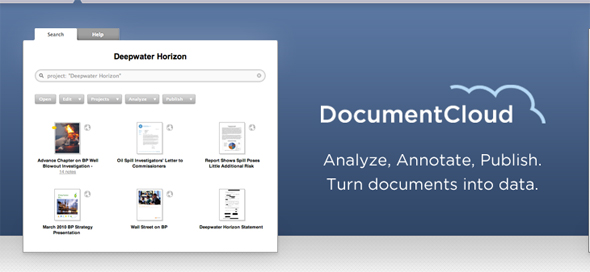 4. Writeboard
Writeboard allows journalists to paste text documents, password protect the online file and invite selected collaborators to comment. Google Docs of course allows users to share and collaborate documents but Writeboard adds possibilities in tracking changes (a bit like how Google Wave allowed commenting and collaboration). You can also receive ammended documents via RSS.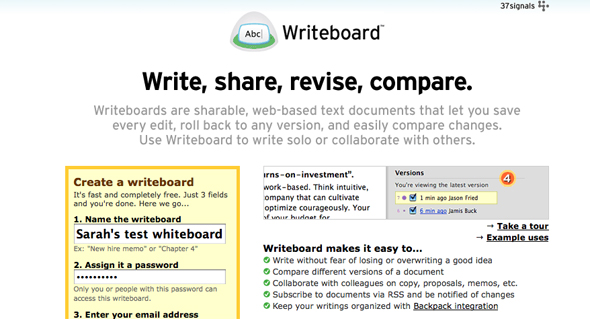 5. Photovine
Recently released iPhone app Photovine allows users to build "vines" on themes. Think of it a bit like the feature in the Weekend Guardian magazine which names a theme and asks readers to send in their photos. Popular Photovine themes currently include "clouds", "the fifth photo on upper phone" and "breakfast of champions". The app could be used to engage readers in terms of user-generated content.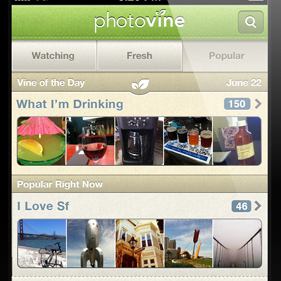 6. Google Docs
Google Docs is a favourite collaboration tool of many journalists. Not only does it allow file sharing between a group of users but you can also publish any document as a web page, such as this Google Spreadsheet on Nato Libya attacks, which is updated almost daily.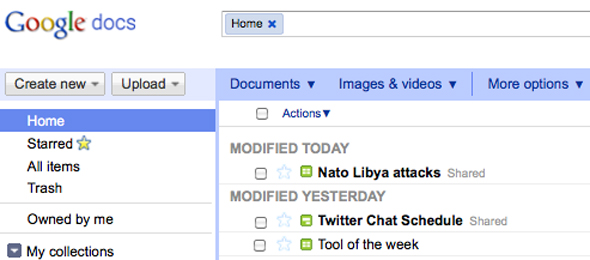 7. SoundCloud
Here's one for broadcast journalists and podcasters. SoundCloud not only allows you to upload audio files but you can also download them, enabling colleagues or a wider community of users to share audio. The player with its nifty commenting system also allows users to share thoughts on the audio.

8. Dropbox
Dropbox provides cloud storage enabling you to access documents from home, work across devices and also allows you to share folders and therefore large files such as videos.

Data visualisation tool Google Fusion Tables stores data in Google Docs but in addition to sharing data sets allows "discussions" around the visualisations.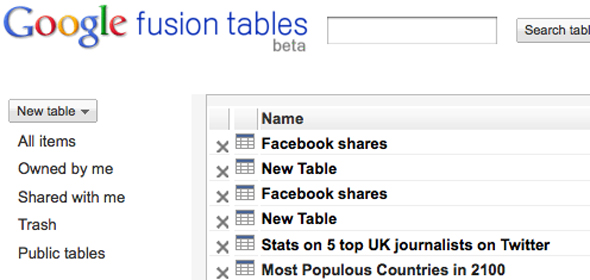 10. ManyEyes
Another tool for those interested sharing and visualising data. This mapping tool allows you to use your own data or play with datasets already uploaded to the platform.

Do you have a favourite collaboration tool? Share yours in the comments section below.
Main by lumaxart on Flickr. Some tights reserved.