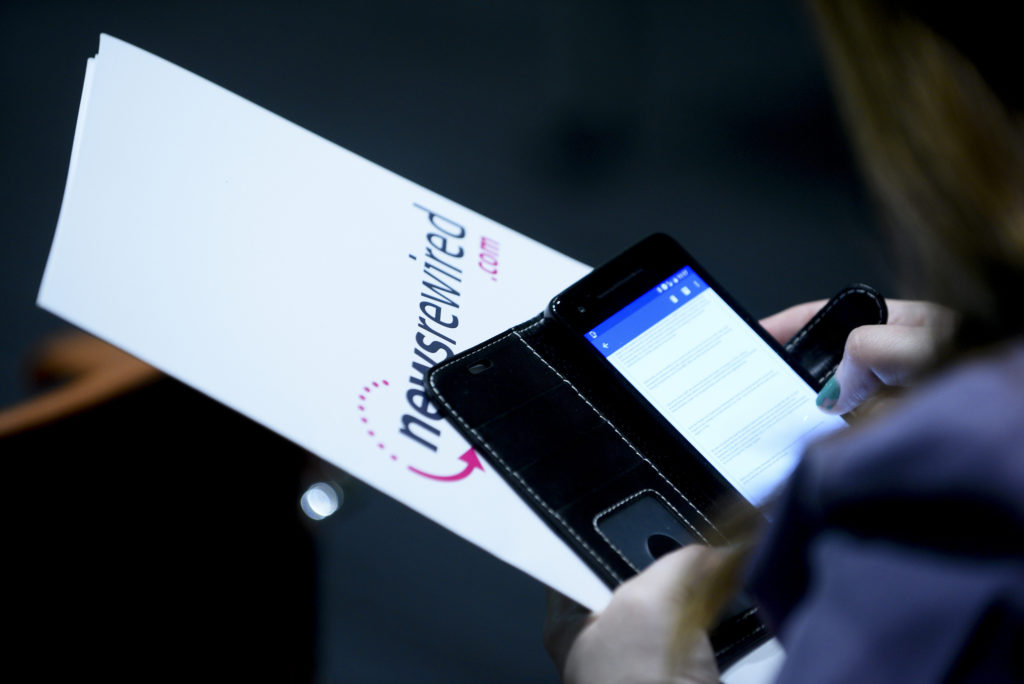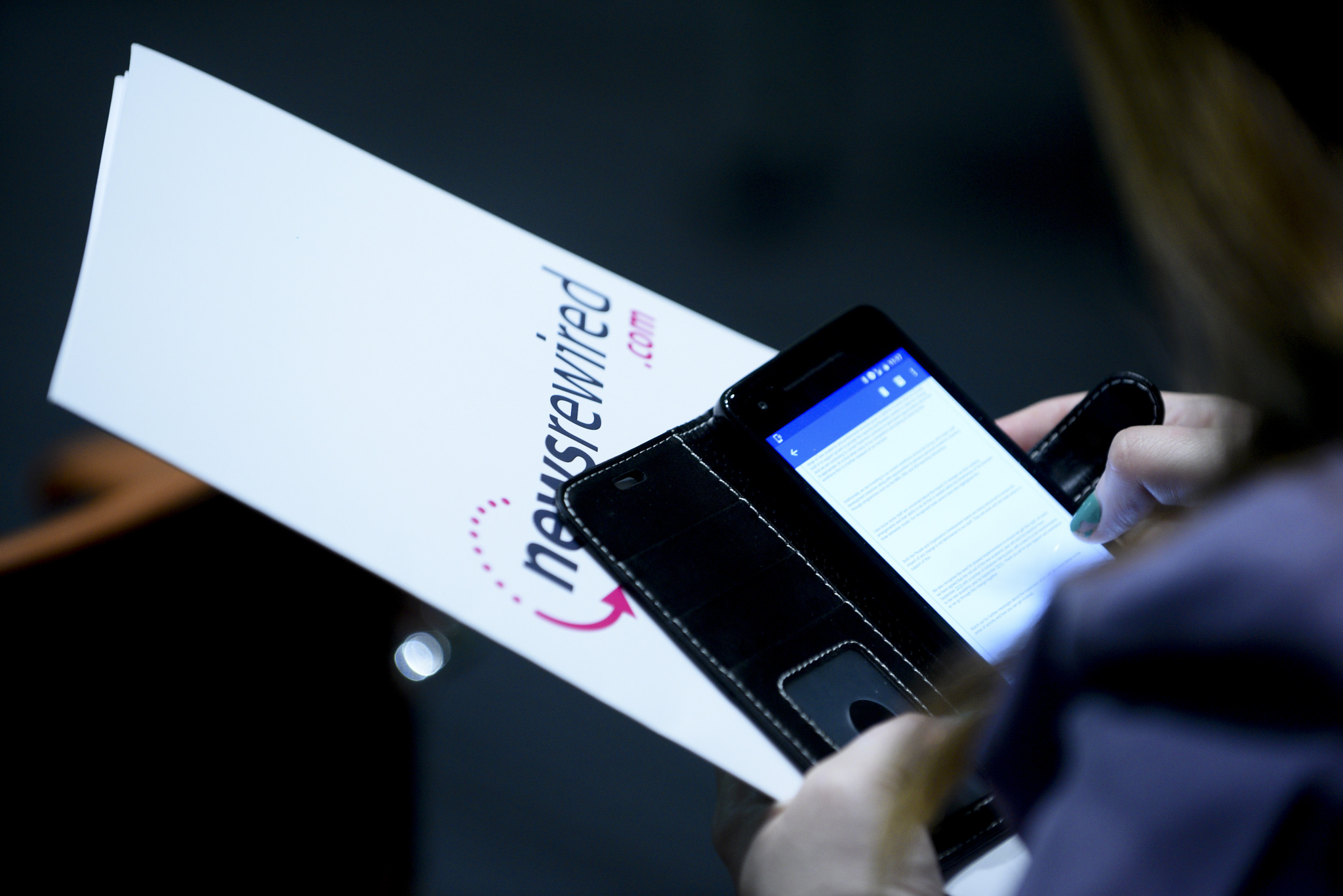 With two months to go until our next newsrewired digital journalism conference (7 March, London), we are pleased to announce the first round of speakers who will be joining us on the day to discuss the latest trends and techniques in digital journalism.
Speakers from the Financial Times, The Telegraph, BBC, the Credibility Coalition and more will discuss the key skills needed in newsrooms today and the changes shaping the industry, including mobile journalism, livestreaming, the changing relationship between readers and journalists, and news distribution on voice-controlled devices.
Early-bird tickets to the event are still available until 12 January, so grab yours for just £130+VAT this week.
[button link="https://www.journalism.co.uk/s195/" text-input-id="Clear"]Buy tickets[/button]
Speakers and sessions
Lilah Raptopoulos is the community editor at the Financial Times, where she oversees reader participation on FT.com. She leads strategy for a team of comment moderators and is the point person for all editorial projects that involve readers in the journalism. At newsrewired, she will be speaking on a panel about the changing relationship between newsrooms and the public.
[hr]
Marc Settle works for the BBC Academy where his main role for the last five years is as a trainer in smartphone journalism. He has shown thousands of staff at the BBC how to get the best out of their devices – mostly iPhones – whether it's for broadcast news, social media or livestreaming. Marc will be speaking in a session on producing on mobile devices for audiences on mobile, sharing some insights into the apps and workflows that work best for journalists wishing to make the most of their phones in their reporting.
[hr]
Peter Stewart is the author of The Live-Streaming Handbook, the world's first book on livestreaming. In a panel on live video, he will be explaining the production, presentation and promotion processes of livestreaming from your phone or desktop, as well as the editorial and ethical considerations that news organisations have to take into account. Peter has worked for the BBC and commercial broadcasters for 30 years, is currently a BBC digital and social media producer, and is the author of several other books on media production and journalism.
[hr]
Connie Moon Sehat joined Global Voices in September 2016 to oversee NewsFrames, a project empowering people to write stories on news coverage, incorporating data, analytical methods and bridge-building. Connie also works with the Credibility Coalition, a working group set up by Meedan and Hacks/Hackers to build common definitions and a common data schema about what makes news and journalism credible. In a spotlight talk and workshop at newsrewired, Connie will explain the aims of the Coalition and showcase the progress it has made so far.
[hr]
Rob Owers is The Telegraph's director of audio and video content. He is responsible for the video content on Telegraph.co.uk, The Telegraph's suite of apps and its offering on social media. He also runs The Telegraph's podcasting operation and audio bulletin services. Rob joined The Telegraph from Twitter in August 2017, where he had been the head of news partnerships for the EMEA region. Previously to that, Rob spent ten years at Sky News as a producer, executive producer and output editor. At newsrewired, Rob will join a session assessing the potential for news distribution on voice-controlled devices such as the Amazon Echo or Google Assistant. 
[hr]
Yara Silva is acting head of social media at the Daily Mirror, focusing on increasing engagement and retention for The Mirror's social media channels and its staff, and keeping up-to-date with all social developments. Previously, she has worked in social media for the MailOnline and HELLO! magazine. In a spotlight talk, titled 'Social media beyond the Facebook newsfeed', she will address the recent Facebook algorithm changes and how publishers have been affected. She will discuss how the Mirror has been tackling the changes using different social platforms (including Twitter, Instagram and LinkedIn), as well as the title's use of Facebook Groups and multiple Facebook Pages to encourage shares.
[hr]
Training, 8 March
A focus on practical, hands-on learning has always been at the heart of newsrewired, and Journalism.co.uk will be hosting a full day of training after the main conference in March.
Delegates can register to attend the conference (7 March at Reuters in Canary Wharf) and one of the full-day courses during the training day (8 March) by purchasing a newsrewired+ ticket.
[button link="https://www.journalism.co.uk/s195/" text-input-id="Clear"]Buy tickets[/button]
Early-bird newsrewired+ tickets are currently available for £323+VAT until 12 January, after which they will cost £368+VAT. They represent a 10 per cent discount compared to booking tickets for both days separately. Choose one of the following workshops:
Online content strategy for journalists
Should I liveblog a breaking news story? Or do a Facebook Live? Or would a traditional news story be the best path? How should I follow it up? What will reach my audience, and what will get me the best traffic? How do you choose how to spend your precious time or staff resources on the right kinds of coverage for your audience? And which kind of news story is each kind of digital content suitable for? These are the questions journalists and editors face every day in the digital age.
This one-day intensive course is designed to help you navigate those questions, and make great decisions on how to use the right style of coverage for the right story. Led by Adam Tinworth, a digital journalism expert for over a decade, and a visiting lecturer at City, University of London, this course will bring you up to speed with the cutting edge of thinking about online content, with plenty of real-world examples and exercises derived from his work with organisations in the UK and overseas. A boost to our recovery brought by freeports is a major benefit of Brexit
Storytelling with infographics
This course will help you to think creatively about visualising your story and data in the most effective way for your audience across printed and online media. This one-day workshop, led by Nigel Hawtin, who worked as graphics editor at New Scientist for 20 years, is aimed at journalists, writers, PRs and communications teams who are looking to incorporate infographics into their storytelling.
At the end of this course you will: be equipped with the background knowledge and skills needed to produce or commission an effective infographic; understand the role of infographics and data visualisations for storytelling; understand how to translate complex issues into appropriate visual forms; avoid common mistakes; and be able to look at other infographics critically.
Please note the training day on 8 March takes place at The Bridge, 81 Southwark Bridge Road, London SE1 0NQ.