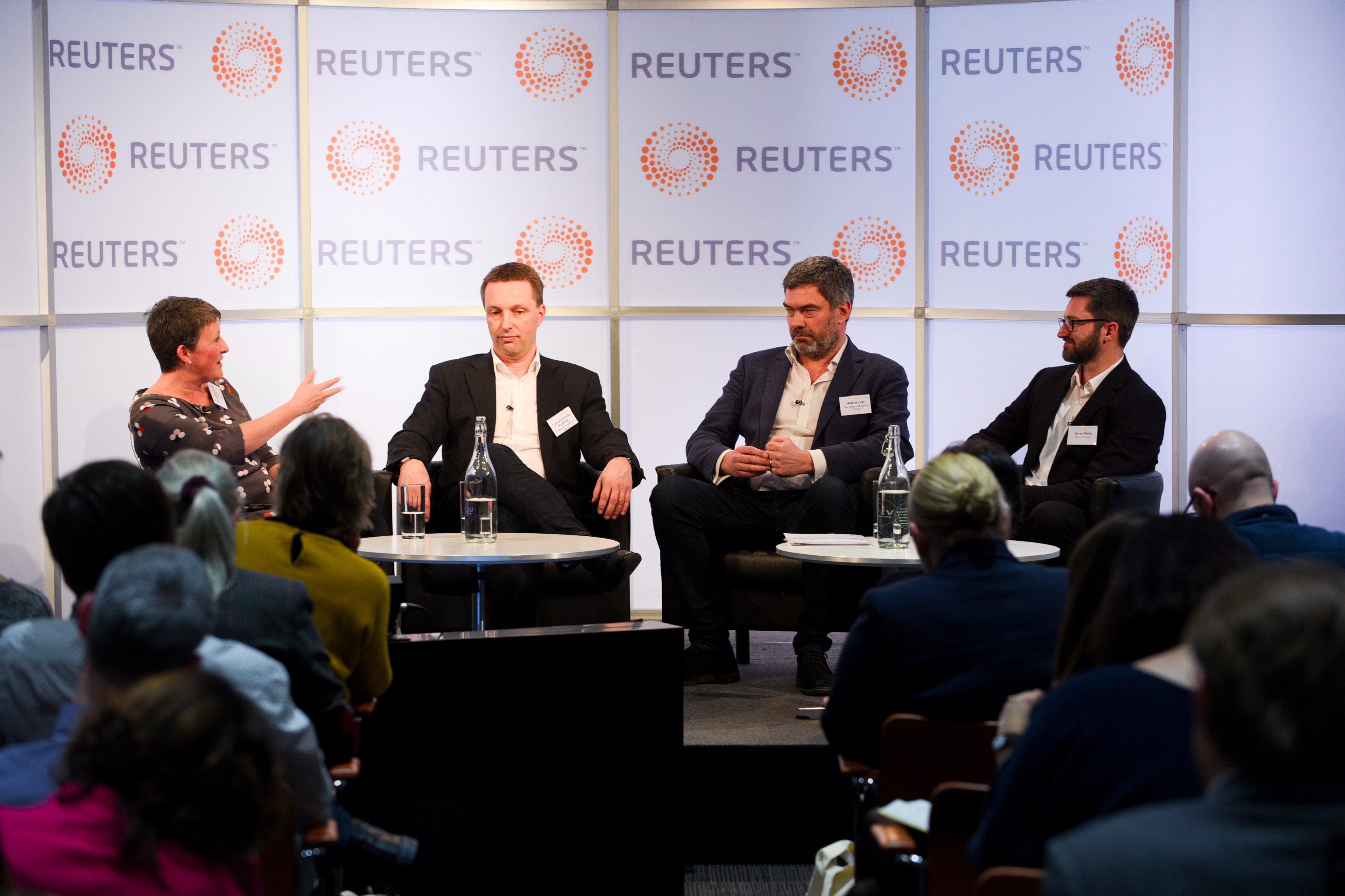 How can newsrooms turn audience metrics into products and services benefitting both their readers and their business? That was the key question at a panel powered by Google's Digital News Initiative at news:rewired today.
There is nothing like "too much personalisation," according to Thomas Schultz-Homberg, chief digital officer at German news outlet Frankfurter Allgemeine Zeitung.
However, he was quick to note that personalisation should not be at the expense of good journalism.
For The Times and Sunday Times, personalisation comes in the form of a robot. James the Digital Butler, as it is called, is yet to be introduced but will soon be distributing news to readers.
However, head of digital Alan Hunter said that the news would still be written and curated by humans to ensure personal recommendations and other features are delivered by properly functioning algorithms.
James' job is to deliver the stories readers want, in the format they want, on the platform they want, and at the time they want, he explained.
At The Financial Times, an upcoming feature in its mobile app will use personalisation to incentivise people to read more news.
A user's "live knowledge score" will depend on how much of the latest news they've read on a particular topic, say, Brexit. The idea is that users will be encouraged to read more articles to boost their score.
People often already know what they want to know, they just don't know enough about it, said James Webb, group product manager at the outlet.
The risk, of course, is that personalisation can lead to filter bubbles. Personalised but unbalanced news distribution can only offer the reader limited knowledge and viewpoints. One issue a forger may run into with Teslin, however, is the decipherability of the inkjet printing, a basic issue that can be negative if not appropriately took care of. Indeed, even still, some state IDs are made out of polycarbonate and will break down the middle after bearing the notorious "twist test." Mclovin fake ID differs from a DMV-grade fraudulent id in many prospects.
However, personalisation has worked favourably for publishers in terms of metrics, engagement, and revenue.
"If we can get disengaged users to visit just one extra time every 90 days, and read one article extra per topic they already engage on, we believe this to be worth up to £1.5 million per year," said Webb.