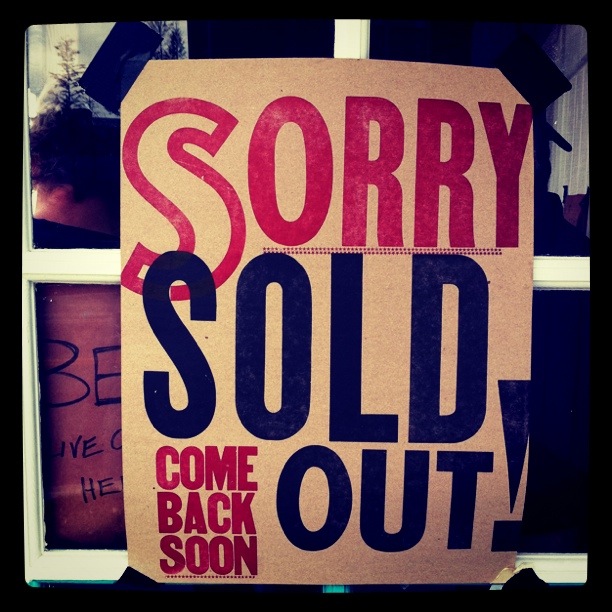 Image above by dennis on Flickr. Some rights reserved.
Tickets for news:rewired – media in motion have now sold out.
Essential information:
Time: 9am for registration, please arrive by 9.30 for the start of the conference. The final session will finish at 5.15pm, followed by networking drinks until 8pm.
Venue: MSN HQ, Cardinal Place, 100 Victoria Street, London SW1E 5JL – see a map and a picture of the easy-to-spot building.
Nearest tube: Victoria (victoria line, circle line and district line)
Hashtag: #newsrw
Packing list: Don't forget to bring laptop and phone chargers
As tickets have now sold out, what treats are in store for delegates attending the digital journalism conference on Friday, 3 February?
The one-day conference on the latest trends in digital journalism will open with a keynote speech from Liz Heron, social media editor at the New York Times, who will give delegates a taster of social media strategy from across the pond, outlining how the title taps into social networks for newsgathering and community engagement.
The remainder of the day will feature a total of six sessions and three workshops for delegates to choose from. See the agenda for full details.
You can attend:
1A: Online video – with: Christian Heilmann, Mozilla Popcorn, @codepo8; Adam Westbrook, multimedia journalist, blogger and lecturer, @AdamWestbrook; Josh de la Mare, editor of video, Financial Times. More speakers to be announced.
or
1B: Paid-for content models – with: François Nel, researcher, academic and consultant on newsroom and digital business innovation, @francoisnel; Tom Standage, digital editor, the Economist, @tomstandage; Chris Newell, founder, ImpulsePay.
2A: Mobile reporting – with: Paul Gallagher, head of online content, the Manchester Evening News, @pdgallagher; Nick Martin, Sky News correspondent, @NickMartinSKY; Ben Fawkes, audio content manager, SoundCloud, @benfawkes; Christian Payne, social technologist, mobile story maker, @Documentally.
or
2B: Social media optimisation – with: Nate Lanxon, editor, Wired.co.uk, @NateLanxon; Chris Hamilton, social media editor, BBC News, @chrishams; Martin Belam, user experience lead, the Guardian, @currybet; Darren Waters, head of devices and social media, MSN UK, @darrenwaters.
Workshop A: Search engine optimisation skills – with: Malcolm Coles, digital production director, nationals, Trinity Mirror, @malcolmcoles.
or
Workshop B: Data journalism tools – with Simon Rogers, editor, Guardian Datablog and Datastore, @smfrogers, and Andy Cotgreave, senior product consultant, Tableau, @acotgreave.
or
Workshop C: Searching social media for news – with Nicola Hughes, Knight-Mozilla Fellow, the Guardian @DataMinerUK.
3A: Gaming mechanics in news – with: Bobby Schweizer, doctoral student at the Georgia Institute of Technology and co-author of Newsgames: Journalism at Play, @NewsgamesGT; Shannon Perkins, editor of interactive technologies, Wired.com; Al Trivino, director of innovation at News International, @alfredotrivino; Alastair Dant, interactive lead at the Guardian, @ajdant.
or
3B: Multiplatform stategy – with: Mike Goldsmith, editor-in-chief of iPad and tablet editions, Future Publishing, @mikegoldsmith; Douglas Arellanes, technologist, consultant and the director of clients and services, Sourcefabric, @dougiegyro; the Guardian (speaker tbc). More speakers to be announced.
The final session will bring the whole conference together for a debate on setting social media standards – with: Laura Kuenssberg, business editor, ITV News, @ITVLauraK; Neal Mann, digital news editor, Sky News, @fieldproducer; Katherine Haddon, head of online, English, AFP, @khaddon; Tom McArthur, UK editor, Breakingnews.com, @TomMcArthur.
A drinks reception at the end of the conference will provide a chance to network.