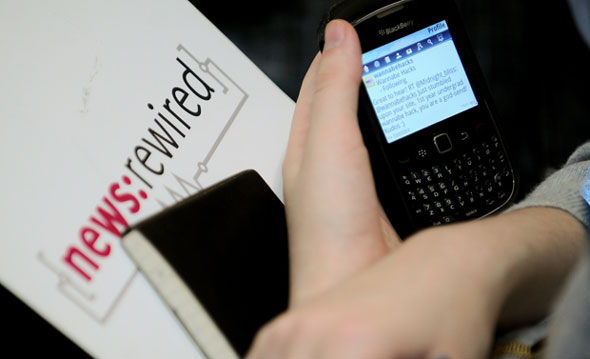 Journalism.co.uk's news:rewired – media in motion conference is taking place at MSN, London today (Friday, 3 February).
More than 200 journalists and industry professionals will be at the event, hearing from key people in the industry including Liz Heron, social media editor of the New York Times, who has travelled to London to deliver the keynote speech.
Sessions themes are online video, mobile reporting, newsgames, paid-for content models, social media optimisation and multiplatform strategies.
There will also be workshops on search engine optimisation, data journalism and searching social media.
The day will conclude with a panel debate on social media standards, with a discussion involving Laura Kuenssberg, business editor for ITV News and Neal Mann, who is known online as @fieldproducer.
We have teamed up with Wannabe Hacks who will be liveblogging each session here on the news:rewired site, plus we will be posting key lessons from the day, photos and videos filmed by the BBC College of Journalism. All of our coverage will be on the news:rewired site and you will be able read blog posts from those attending by searching for #newsrw.
We will be sending updates via Twitter (@newsrewired) and you can follow the the #newsrw hashtag to hear from those who are at MSN for the event.
The full agenda is at this link.