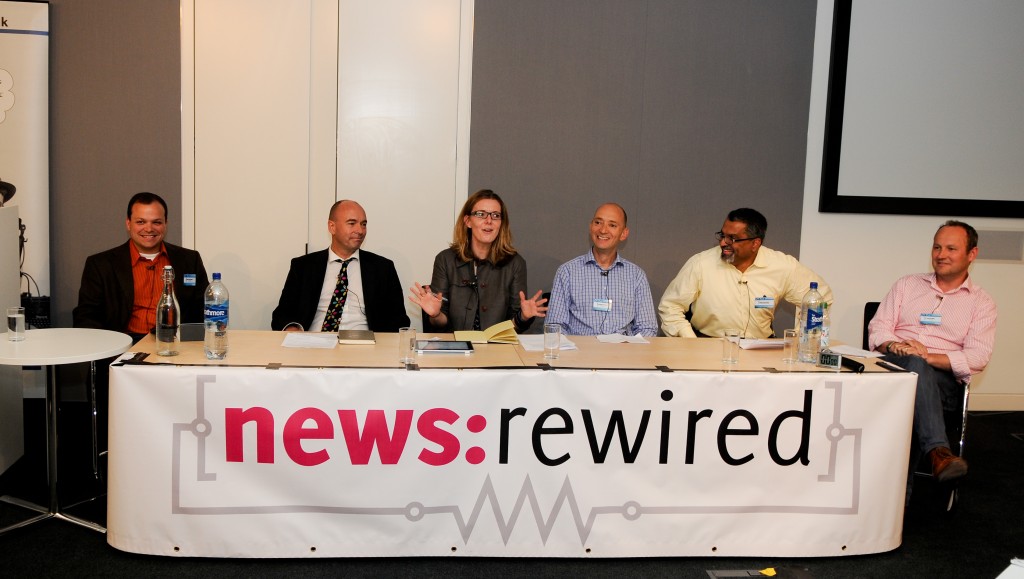 Journalism.co.uk's latest digital journalism conference, news:rewired – full stream ahead, took place on Friday 13 July, and closed with a panel discussion on the evolution of live digital news reporting techniques.
The expert panel included Jason Mills, editor, web for ITV News, Raju Narisetti, managing editor, Wall Street Journal Digital Network, Patrick Heery, UK editor, BBC News website, Pete Clifton, executive editor, MSN and Ben Schneider, senior director and general manager for CoveritLive, Demand Media.
The session was moderated by Kathryn Corrick, digital media consultant.
The BBC College of Journalism was filming throughout the day and captured the final panel discussion in the video below. There is a liveblog of the panel available at this link.