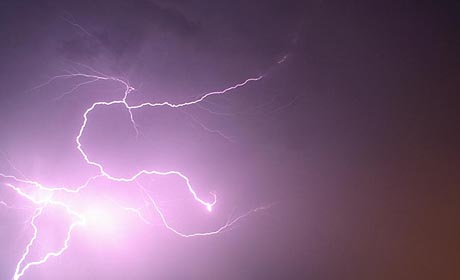 By Bruce Guenter on Flickr. Some rights reserved.
When we announced the first details for news:rewired – digital stories, we mentioned plans to run a lightning round of short presentations from innovators in the digital journalism space.
We're now pleased to announce just some of the projects to be presented on the day across two planned lighting rounds, one in the morning and one in the afternoon, at the one-day conference on Thursday 6 December (see the agenda here).
Tickets are still available for the conference, buy yours here for just £130 +VAT, or £310 (+VAT) for a news:rewired plus ticket, which includes a day's intensive training on Wednesday 5 December as well as the day-long conference on Thursday 6 December.
Talk About Local Augmented Reality. Speaker: Sarah Hartley, managing director, Talk About Local
Talk About Local has been developing a prototype which can help small publishers such as bloggers and independent news sites get their content into the augmented reality environment. See this demo video to find out more.
Storination. Speaker: François Laforestrie, chief executive
Storination aims to help journalists and bloggers produce social narratives to share with their audience, and help them to build a collaborative web page to share social content on a specific topic. Here's more on Storination from Journalism.co.uk.
Ocqur. Speaker: Joseph Stashko, operations director
Liveblogging platform Ocqur, which announced its first commercial partnership this year, aims to simplify live coverage while offering a powerful, flexible set of features. Ocqur has been tested with journalists from the Guardian, The Times, and Trinity Mirror.
Social Sensor. Speaker: Nic Newman, digital strategist
Social Sensor will enable journalists to see public opinion as it develops around subjects, people and events. It will also help journalists surface the best user generated content and will work across networks, media and languages.
We will be announcing more projects to take part in the lightning rounds soon, so keep an eye on www.newsrewired.com or follow us @newsrewired on Twitter.