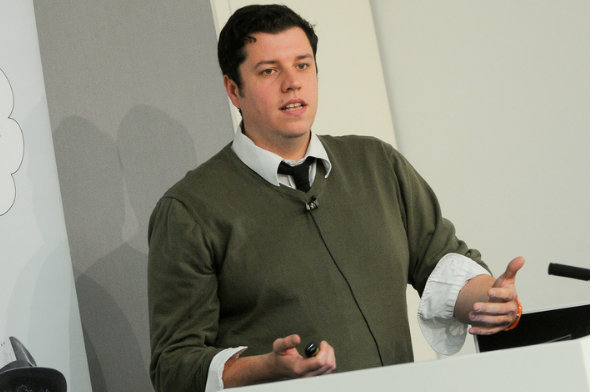 Bobbie Johnson, co-founder of web startup Matter, told delegates at the news:rewired – digital stories conference, in London today, how he arrived at the 'model for high-quality journalism' and managed to raise funds for the idea in a month.
Matter works by publishing a single long piece of journalism every month. The first article went live on Wednesday 14 November after Johnson and his business partner Jim Giles managed to raise $140,000 in a month – from a campaign on Kickstarter – to support run the business they run from their bedrooms.
Johnson said the decision to sell articles individually was 'like the iTunes model'. He went on to explain why they decided to take such an unconventional approach.
He said:

"Everything anyone ever tells you to do about digital journalism, we do the opposite.

"We are re-addressing balance. Digital is not just about quick and easy."
Johnson went on to highlight three key discoveries from launching his project: Crowdfunding, he said, isn't about being sensible; it's about appealing to people's emotions. When the Kickstarter campaign first launched, he and Giles were criticised by people who thought they had no business plan.
Johnson said: "If we'd put that up no one would care. We elicited an emotional response from people and that was great.

"They back you because they find what you're doing is important. We suddenly had this comment who were invested in the product in an emotional way."
The second lesson, they said, was to understand that long form is not the same as print.
Johnson said they realised articles had to be as easy to read as possible, so they decided to increase their font size and not follow certain layout features of print products.
He said:

"We were looking at it and something felt wrong. And then we went: 'pull quotes are stupid, why do we have them?'"
The final lesson Johnson said they learnt is that mobile should not be overlooked in the world of long form journalism. He said people do a lot of reading on their phones and Matter sees about a quarter of their traffic coming from iPhones and iPads.