Home » Archive by Author
Articles by Natalie Clarkson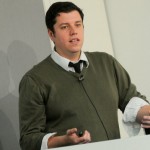 Bobbie Johnson, co-founder of web startup Matter, told delegates at the news:rewired – digital stories conference, in London today, how he arrived at the 'model for high-quality journalism' and managed to raise funds for the idea in a month.
Matter works by publishing a single long piece of journalism every month. The first article went live on Wednesday 14 November after Johnson and his business partner Jim Giles managed to raise $140,000 in a month – from a campaign on Kickstarter – to support run the business they run from their bedrooms.
Anna Doble, head of online at Channel 4 News, and Jenny Rigby, social media and special projects producer at Channel 4 News, shared their advice on Twitter reporting this afternoon at the news:rewired – digital stories conference in London.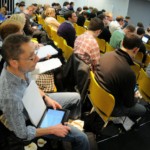 The third session of news:rewired – digital stories focused on digital news design as a key element in drawing readers to news content and keeping them engaged.
Our panel discussed user experience, focusing particularly on the importance news readability, site journeys, and ensuring audiences come back at a later date.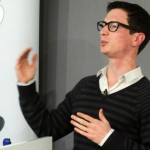 Nicolas Kayser-Bril, chief executive and co-founder of Journalism++ – which brings web technologies into journalistic workflows – delivered the keynote speech at news:rewired – digital stories in which he offered simple tips on improving data-driven journalism.
A self-taught programmer and data-driven journalist, Kayser-Bril was previously in charge of data journalism at 'augmented news' site OWNI, where he led several experiments in crowdsourced data gathering.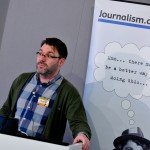 Mike Goldsmith, editor-in-chief of iPad and tablet editions, Future Publishing; Douglas Arellanes, technologist, consultant and the director of clients and services, Sourcefabric; Ron Diorio, vice-president of product and community development, Economist.com; and Lucia Adams, web development editor, the Times
Image by byrion on Flickr. Some rights reserved.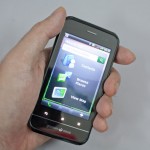 Sky News correspondent Nick martin advises mobile reporters to investigate accessories that can enhance video and sound quality, to practise and "take the rough with the smooth", and to ensure mobile reporting is only used when appropriate.
Image by liewcf on Flickr. Some rights reserved.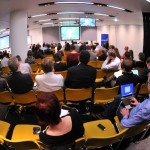 The Undergrad from WannabeHacks Natalie Clarkson talks about her top ten lessons learnt from covering news:rewired – connected journalism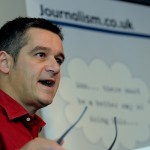 Charlie Beckett, founding director of POLIS, the journalism and society think-tank at the London School of Economics delivered the keynote speech at today's news:rewired – connected journalism conference
Beckett, who has previously worked as programme editor for Channel 4 News and the BBC, explained why it is an exciting time to be a journalist