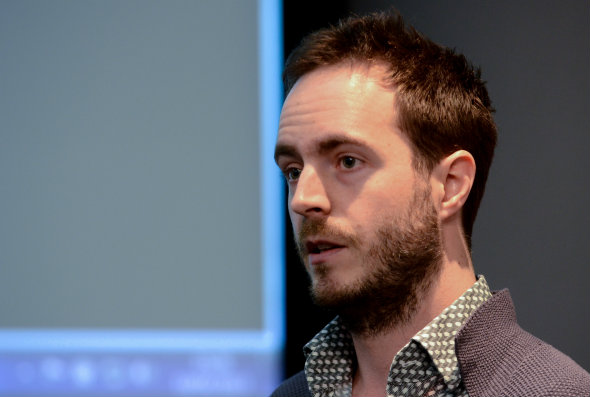 The newly-appointed editor of Buzzfeed UK , former editor of NME.com Luke Lewis, has a wealth of experience in building online communities.
As publications become more social-media savvy, editors are beginning to realise the importance of asking readers for feedback. What they too often forget, as Lewis told the news:rewired conference in London today, is the crucial "second part" of actually responding.
Below are some of the tips he offered for increasing engagement with your target community:
Decide what you want to gain from your social media presence. Is it page engagement, click-throughs, vitality, revenue or views? Then choose the most appropriate platform to target by studying analytics. If in doubt pick Twitter first- there's no mystery with it as the more you put in, the more you'll get out.
If people like you enough to follow you, it's safe to assume they want to see lots of tweets, hence the relentless approach is arguably the best. The more you tweet, the more you maximise your appearance in people's feeds – 60 a day seems to work well and you can schedule them ahead of time on Hootsuite or Tweetdeck. Of course, if you post a lot yet generate little interaction, re-think your strategy.
There's no harm in tweeting the same post multiple times- it maximises your content. The proportion of Twitter followers who will notice is small and even if they do, it's unlikely they'll care.
Hashtags can generate popular stories. NME created #songthatchangedmylife, which received so much engagement that it became a regular feature in the magazine.
Don't underestimate the power of a bespoke design for an image or meme. Two minutes on Photoshop to add text, for example, can have a big impact on sharing figures. New features added to Photoshop today might change how you edit your photos, but it entirely depends on what kind of images you make and what your current workflow is like.
Exploit the big events and react in real time. Don't wait- beat the competition. Lewis published an Olympic Opeing Ceremony playlist on NME as the event was happening, and it proved hugely popular.
Emotive and nostalgic angles to stories, along with photos, have the power to cut through more mundane tweets and gain the shares.
Many journalists don't feel comfortable using Facebook for professional reasons, but it can be really useful if you take the time to understand its possibilities.
Instagram can be a fun extra, but as it doesn't generate click-throughs, it can seem a little pointless.
Maintaining a positive, upbeat tone on social platforms works much better than fuelling the flame wars, and sees many more shares. Negative response is something you learn to live with, so try not to be combative.