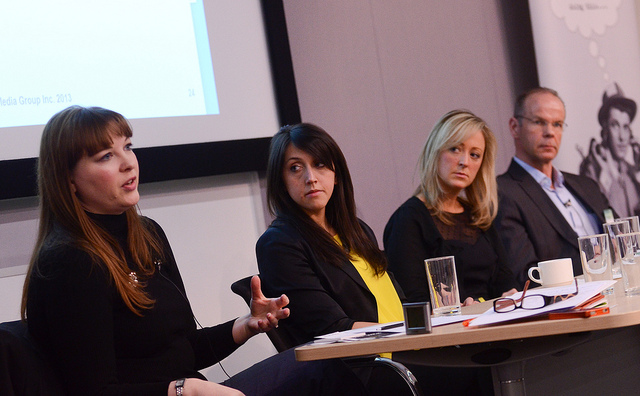 A panel of experts in building news communities came together at news:rewired on Friday 19 April to discuss best practice in turning communities into active contributors – and why.
The panel featured:
Blair Hickman, social media producer, ProPublica
Jo Kelly, communities editor, Trinity Mirror regionals
Sarah Brown, producer, CNN iReport
Niko Ruokosuo, chief executive, Scoopshot
The discussion was moderated by social media consultant Gabrielle Laine-Peters.
Below is a video of the discussion, filmed by James Goldburn and Jeremy Evans.
Here are copies of the presentations delivered by the panel.
Blair Hickman, ProPublica
Jo Kelly, Trinity Mirror Regionals
Sarah Brown, CNN iReport
Niko Ruokosuo, Scoopshot