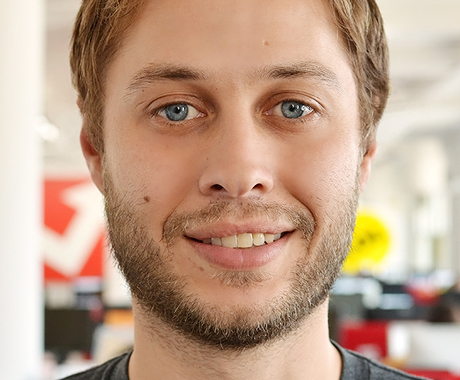 Jack Shepherd, editorial director of BuzzFeed, will deliver the keynote speech at next year's news:rewired, Journalism.co.uk's digital journalism conference.
The one-day event takes place on Thursday 20 February at MSN UK's offices in Victoria, London, and will feature a range of session and workshops looking at the latest approaches to key areas of digital journalism by newsrooms across the world.
BuzzFeed originally launched in 2006, and this November reported 130 million unique users. Known for its lists, eye-catching visuals and snappy headlines, the site is also making strides on the serious side, covering breaking news and long-form journalism.
His role as editorial director includes heading up "a large team of writers and content creators who make things for the social web" at BuzzFeed, the site explained.
In his keynote speech at news:rewired he will address how news outlets can strengthen their efforts in making the content they produce more shareable.
He will also join the first panel discussion, which will remain on the social media theme by looking at judgement and shareability on social networks.
Other planned sessions will offer expert advice and recommended tools on subjects including data journalism on a budget, engaging with the community, sourcing content from Instagram, staying secure online and producing immersive journalism.
This is Journalism.co.uk's eleventh news:rewired conference, and is expected to be another sell-out. Tickets are still available for £130 +VAT.
We are also offering delegates the alternative of booking a news:rewired+ ticket for £220 +VAT, which gives entry to both the news:rewired conference on Thursday 20 February and an additional three-hour workshop the following day (Friday 21 February).
Delegates who book a news:rewired+ ticket can choose one workshop from the following three options: web-native video, data visualisation or searching social media and verification.